Hey lovelies, me again! :)
Today, as promised is some nail art, which you may remember reading, I said I was enamoured with and that is still true...I was totally inspired by the roses that I received in my diy nails lucky dip bag and so I decided to paint some roses and then contrast those with the 3D roses.
This is one of those rare occasions where the finished product looks how you imagined it or maybe even better than you thought! I was so happy with these once I had finished them :p.
I went with Gosh Highschool Flirt (swatches here) as a nice neutral base which could handle the colours of the various flowers.
I painted the flowers on and then I stuck the roses down with nail glue and then I did the leaves to make sure they looked right alongside the roses. I must admit that after my other rose nail art I felt pretty confident that I'd be able to just whack these out but I had to redo the first few that I did until I got back into the swing of it :p infact my left hand took about 2 hours whilst my right only took 55 minutes! And that's with mixing the colours and dropping the glued flowers onto my legs and fingers...bahahaha.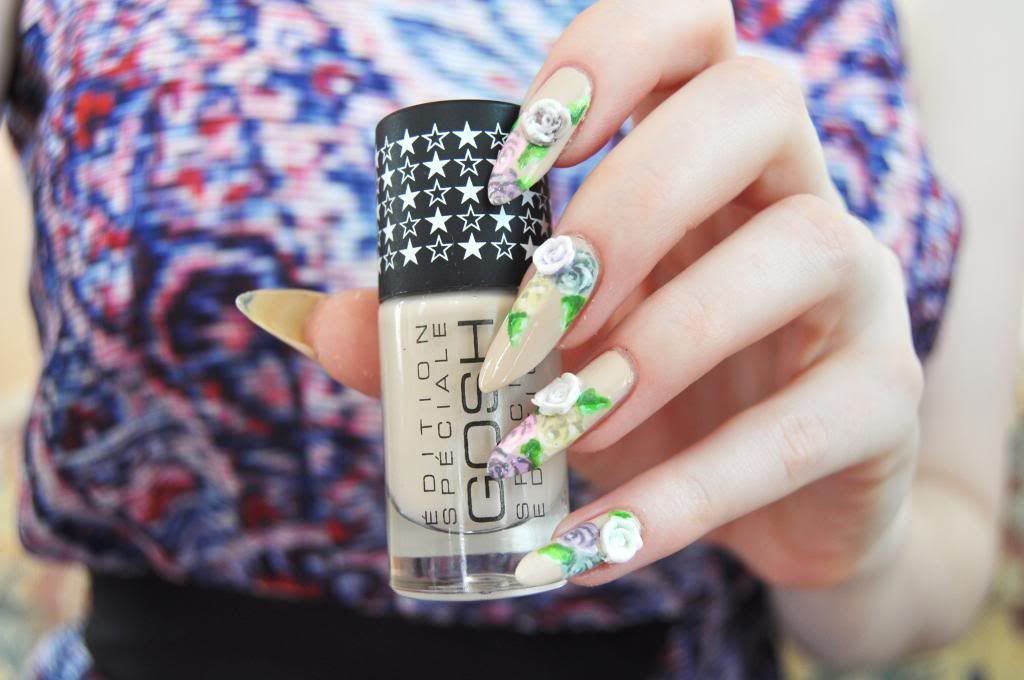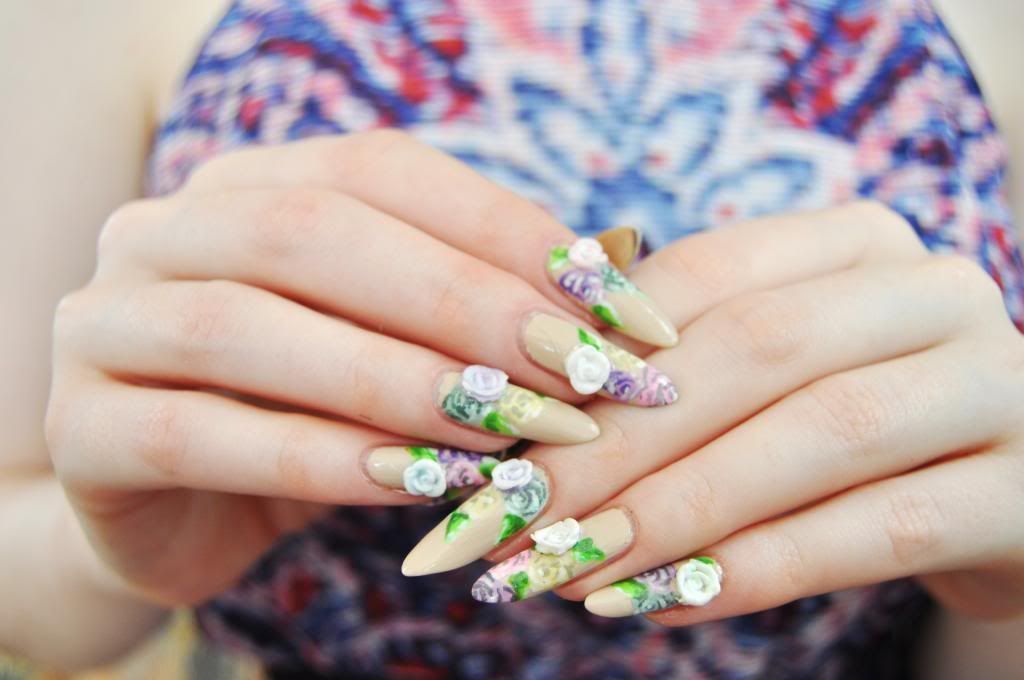 Hey this time I actually had real biscuits at hand ;)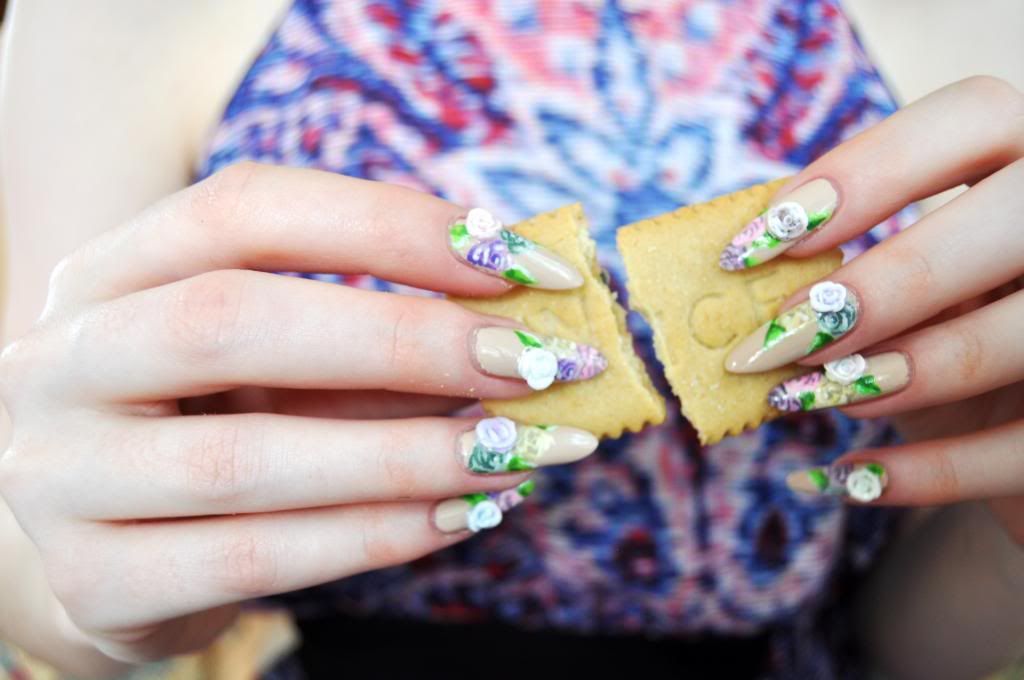 I used a lot of polish for this mani, Flossgloss perf, kiko featured heavily for the green and darker purple, models own Lilac Dream, China Glaze ...Lifeguard for the leaves and then black and white by Barry m for mixing and highlights. I went over everything with seche Vite and nothing wanted to come off until I wanted them to, a few flowers refused to be removed so I was forced to piggle them off!
I loved wearing these, so pretty and cute too, received a few compliments on these, I do enjoy peoples faces when I tell them that I paint them myself hehehehe but who doesn't enjoy that :p.
That's what I like about doing roses; if you get them right then they look impressive, more impressive than they actually are (but shussssh don't tell the muggles that!) ;)
I hope you're all having a good week! See you soon