Hey, sorry I didn't manage to get this post out this weekend like I wanted to but I just couldn't get the photos to look right!
Butttt I've given my blog a makeover again...I like it more however there is one thing; instead of saying "continue reading" it says "continue lendo" lol I don't know how to change it but I imagine everyone knows what it means :P.
Also I'm now on tumblr, I like the way you view all images together so feel free to follow me on there using the button on the right. :)
Azure is as beautiful as it looks in the bottle but it sticks to my ridges like no other! I didn't have the patience to do more than two coats so I kinda just got over it, but it kind of detracts from the beauty of the polish. No complaints about the formula or brushstrokes. It gives a lovely metallic finish in soft lighting or the shade, whilst in direct sunlight it sparkles.
In this photograph you can see the colour change, more blue on the left and greeny on the right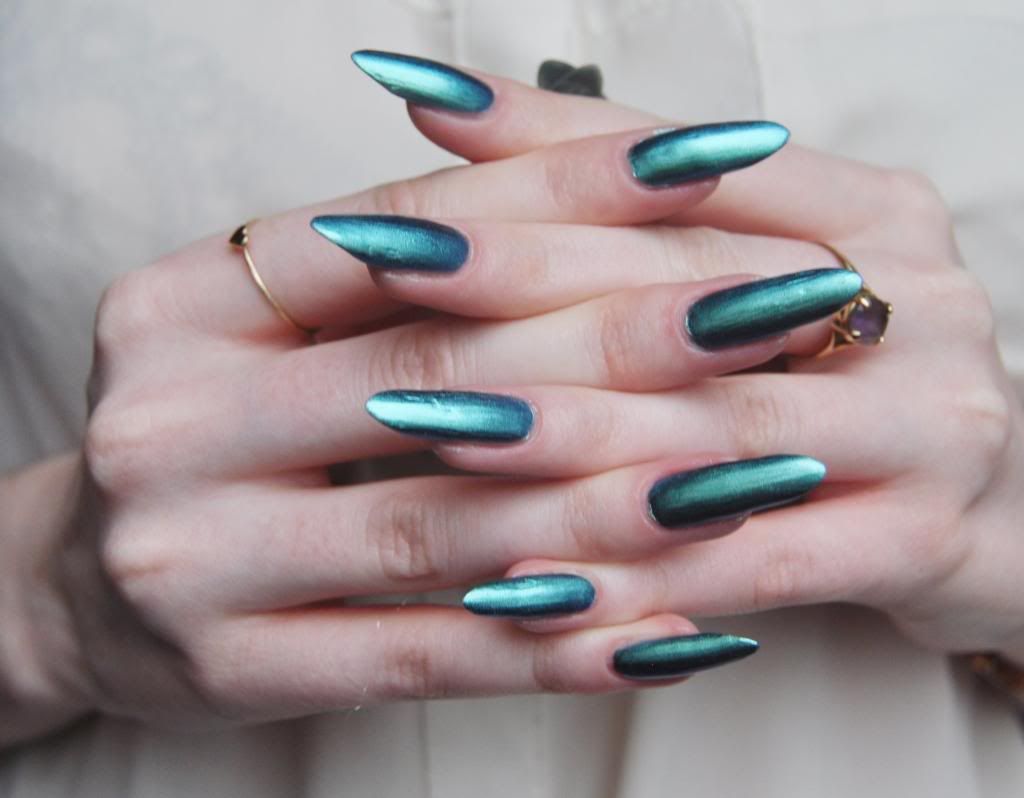 At other times it looks an even deeper blue, it's just gorgeous!
I was planning on doing some nail art over the top of this but my nail pen was dead so I couldn't but I now have a new one and I've just made another order with HEX nail jewelry so when that arrives I might have to put this on again and so my intended nail art :).
I did have other photos but the duochrome makes my nails look seriously wonky and deformed hhahahahah so these will have to do for now. Pam over at Polish police has gorgeous swatches of Azure and Bel-Argus that I would recommend viewing for some real eyegasms ;).