Hi!
I have been actual planning my posts! So I am sorted for the next three weeks! So expect a post every 2/3 days from now on :), it's taken me a while to get to this point in my blogging life where I am organised enough to post on a regular basis, so hopefully no more sporadic posting :p!
Today's nails are something I'd been thinking about recently due to the fact that it is now summer and I have pointed nails...which made me think of ice cream cones! They were so cute in my head but it took me a few goes to get them right on my nails, you wouldn't think that they took so long and so much thought but they did...hahaha they just didn't look quite right, at first I the cone lines were too similar colour to the cone base and the ice cream wasn't drippy enough! But I worked on them and now I am happy with them :) although it's times like these that I wish I could use acrylic to do 3D nail art!
They're still not 100% perfect though, I think they are still missing something but they still look cute??
It sucks that I didn't have an actual ice cream to hold...so I went with the next best sweet thing, a homemade cupcake (made by my sis). I hope you know what I was going for :p.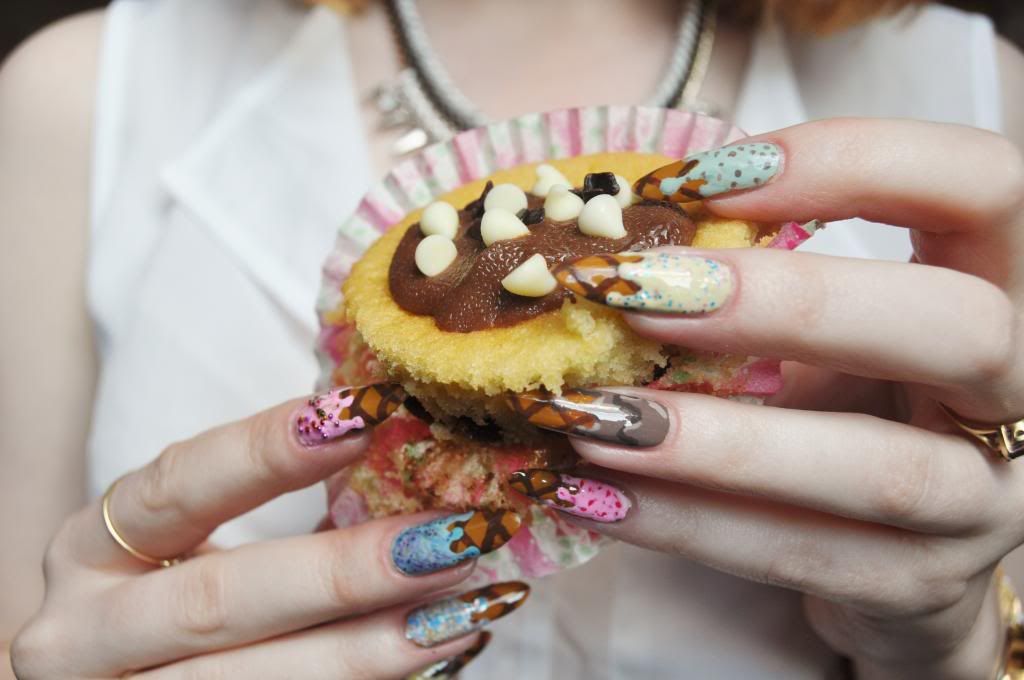 These three are my favourites and the index of my right hand :)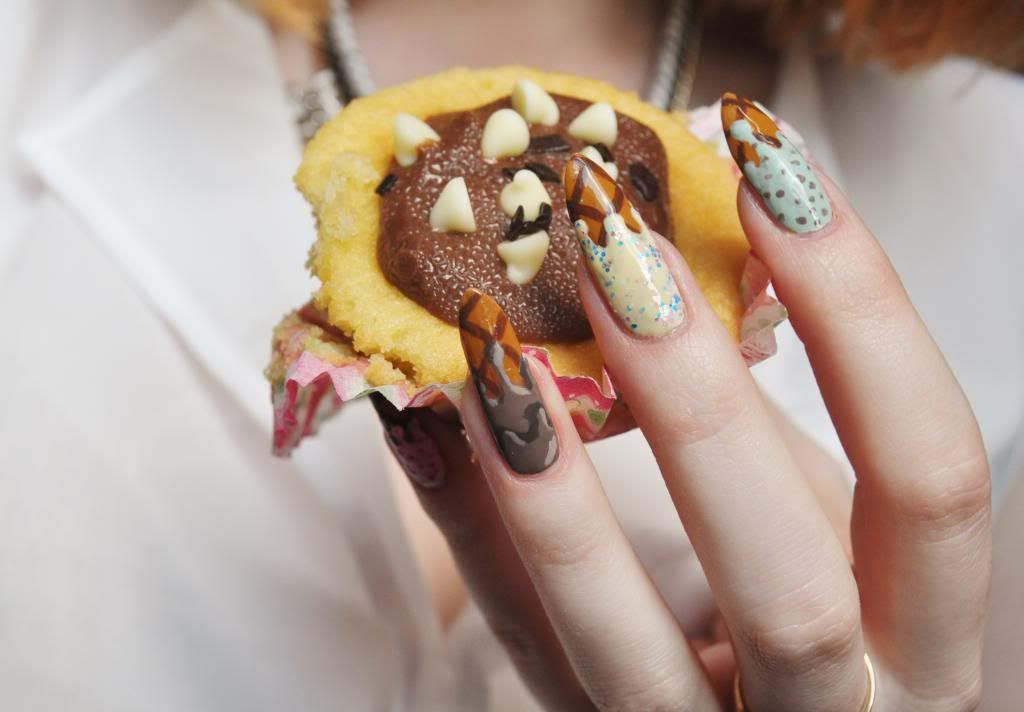 I used a fair few colours for this as you can imagine, a lot were nails inc mixed with either a black or white polish. The base is Hampstead Gardens, which I have previously swatched, I still love that colour, it's a little bit poo, a little bit rust but a lot right ;).
This morning I caved and ordered a couple of summer polishes...can anyone guess which ones ;) they should be here this week, when they arrive I'll put you out of your misery and show you them :D.
Hope everyone has a good week!