Hey!
I got back on thursday morning (6am if you will!) and I was sooooo jet lagged hahah I was very grumpy all day :P. It's taken me this long to unpack, adjust to my old life ;) and to change my polish!
I'll show you what I bought and then if you wish you can stick around to look at more pictures, mainly of food, and hear about what I did :).
I know you'll be expecting a mahoosive haul, I was expecting to go cray but I got ill; I had a sore throat and couldn't talk and spent the two shopping days in bed!!! Can you believe it! I had to go to the doctors and I got these massive hideous anti-biotics to take :(. I managed about an hour of shopping before I had to go back to the hostel, I nearly didn't go in Sephora! I'd spent days before when we were being tourists saying "no no I'm going in Sephora when we have more time". I'm so glad they covinced me to go in, it did make me feel a little better ;).
Anyway I only got two lipsticks from MAC, one which is too pale for my coloured lips :( but I love the other! Then we went into Sephora and I got Illamasqua Poke and SpaRitual Dreamsicle (neon) and then from Rite-Aid I got Essie Turquoise and Caicos just cos it was soooo cheap!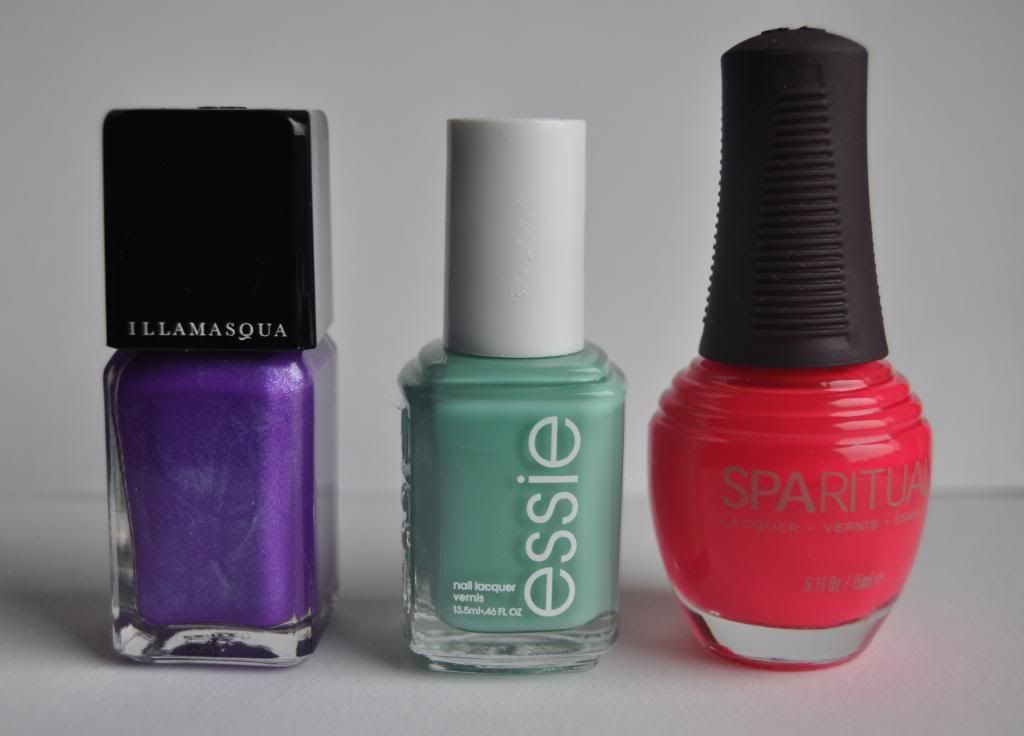 If all you wanted was polish, now would be the time to go, I have created a grungey nail look using the neon which I'll show in a couple of days so come back for that!
I had to photograph my beasty tablets!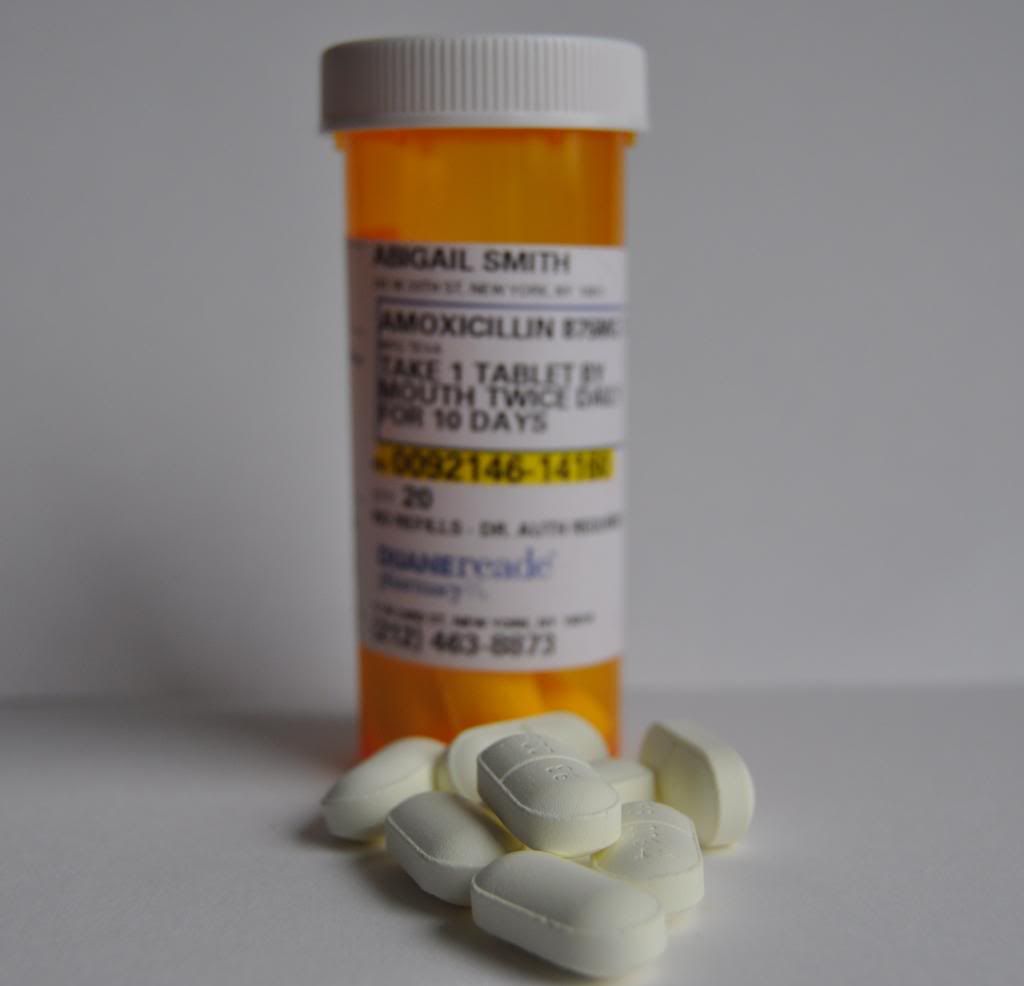 I like the fact that I got the classic pill bottle though ;).
Some food pictures? These are off my phone so excuse the quality
Our first meal was free massive pizza, the hostel did a pizza night :) a slize was as big as my head I promise!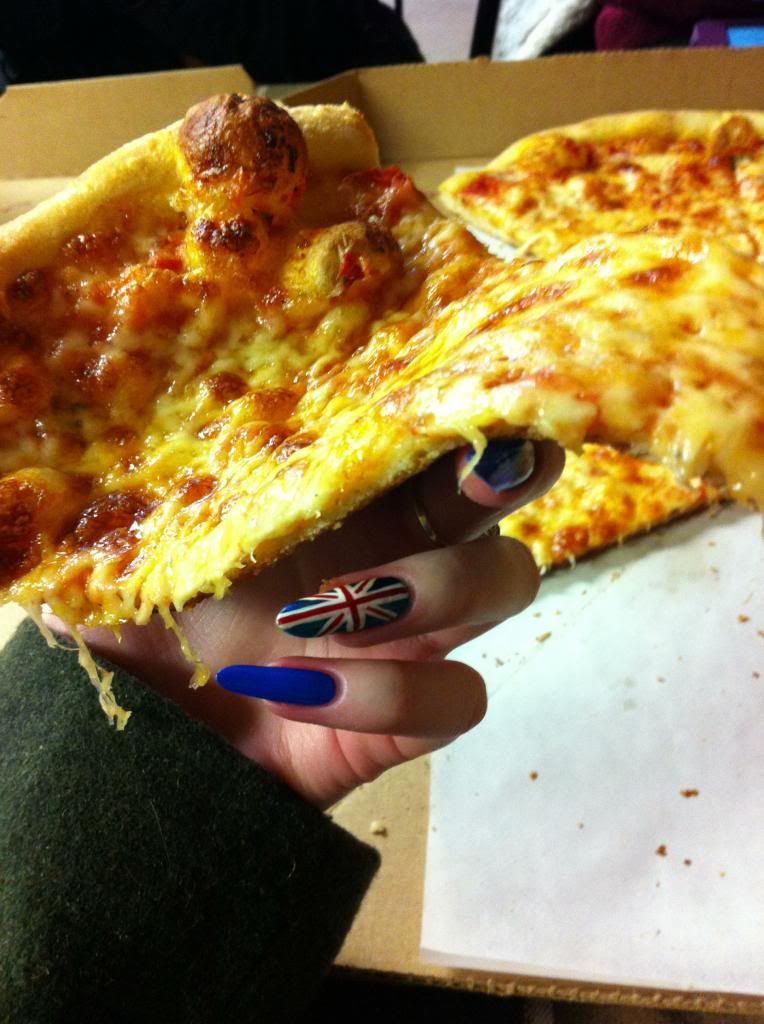 Had to get my nails in there ;) see how big it is? It was real yummy too, they bought about 7 of these and then when we were leaving they bought even more in!
The next day we went to the ICP and then we got tickets to be in the audience of the David Letterman Late Show which was really cool, the guests were a comedian (Jerry someone?? I don't know but he was funny) and Dave Grohl!!! Soo cooool. Whilst we were waiting though we went to get lunch in Steak 'n' Shake which is next door to the theatre. I had fries as I don't like beef...I asked for large fries....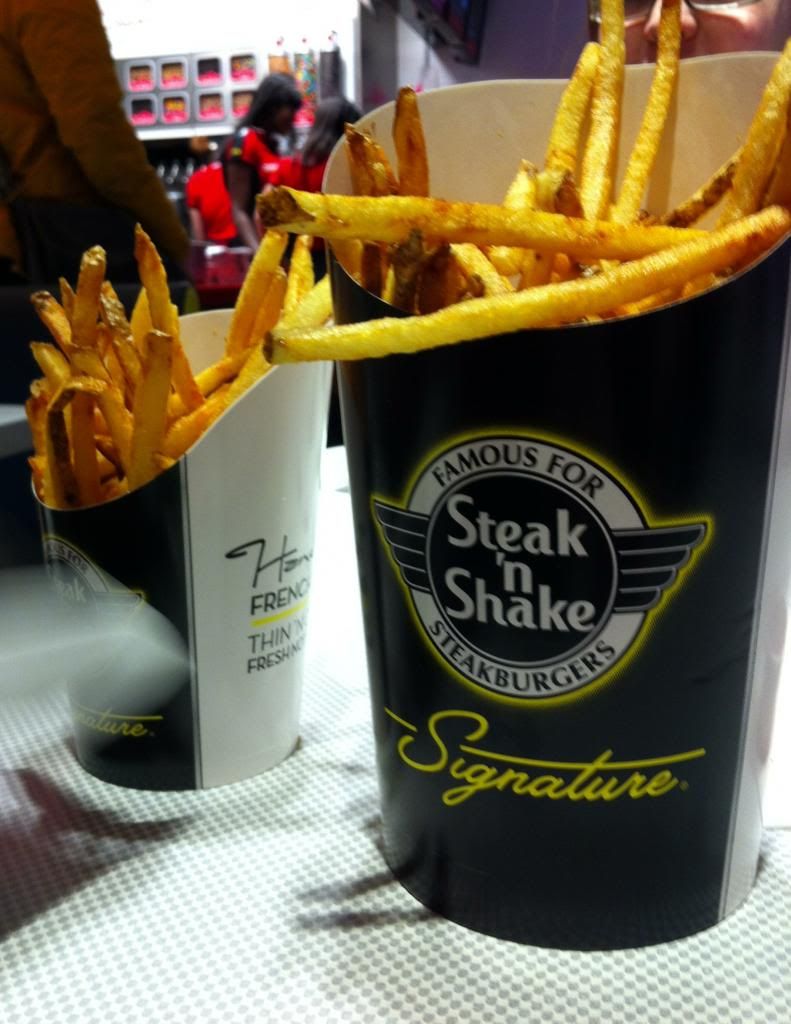 Is it bad that I ate all those??
Next day we were at MoMA all day so we just went to MacDonalds and got hassled by a guy wanting 2 dollars for his train home cos he'd just lost his wallet....we just ignored him lol! I did take a photo of the ketchup though, Fancy Ketchup is just too funny!
One evening we went to Dunkin' Donuts....why not :P I had the Brownie Batter Donut....it was quite yummy ;) I'm still waiting on photos from Emmmmmma!!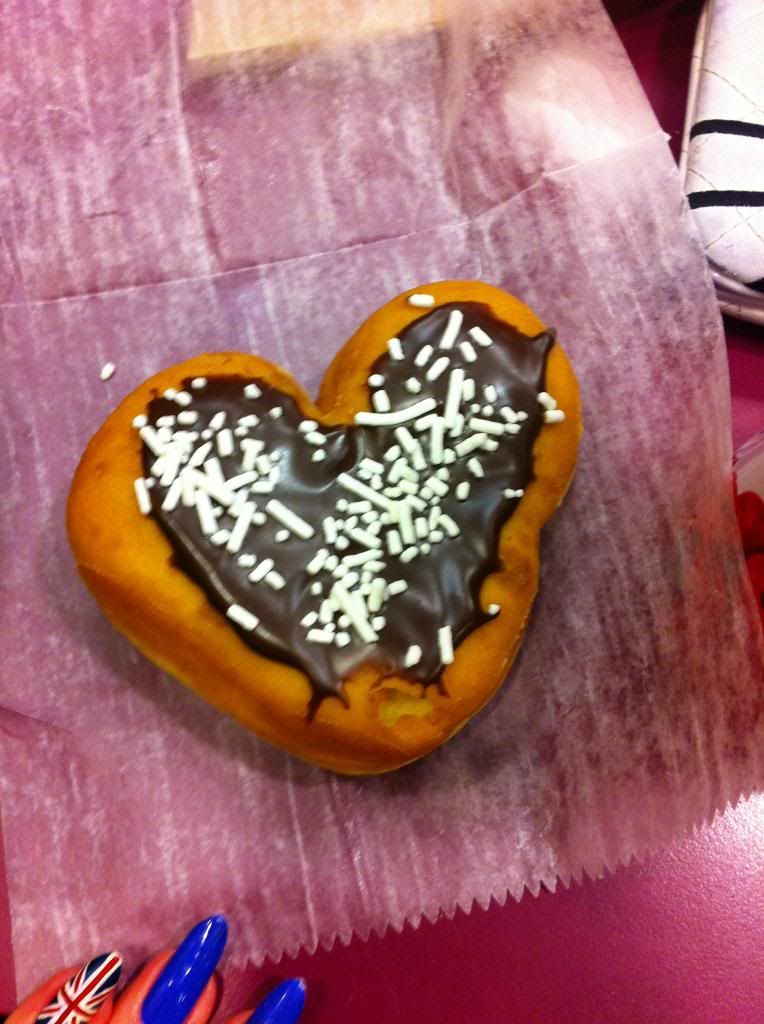 One of my favourite things that we did was the Highline! The views were lovely and we just had a really fun time up there, plus we got off in downtown and went to this market that had really cool photography inside :D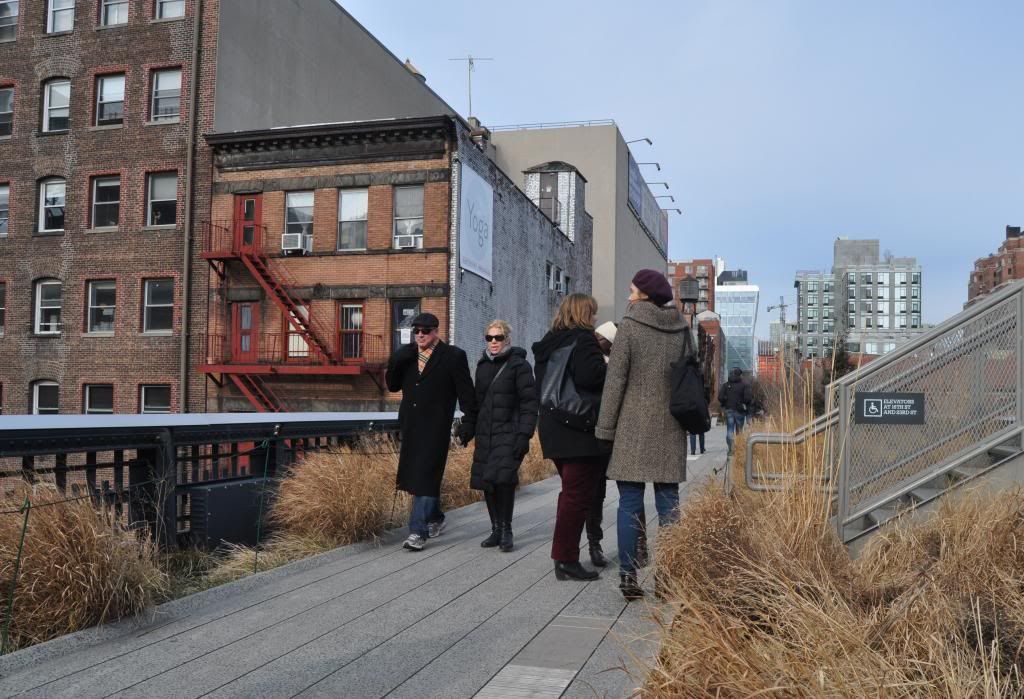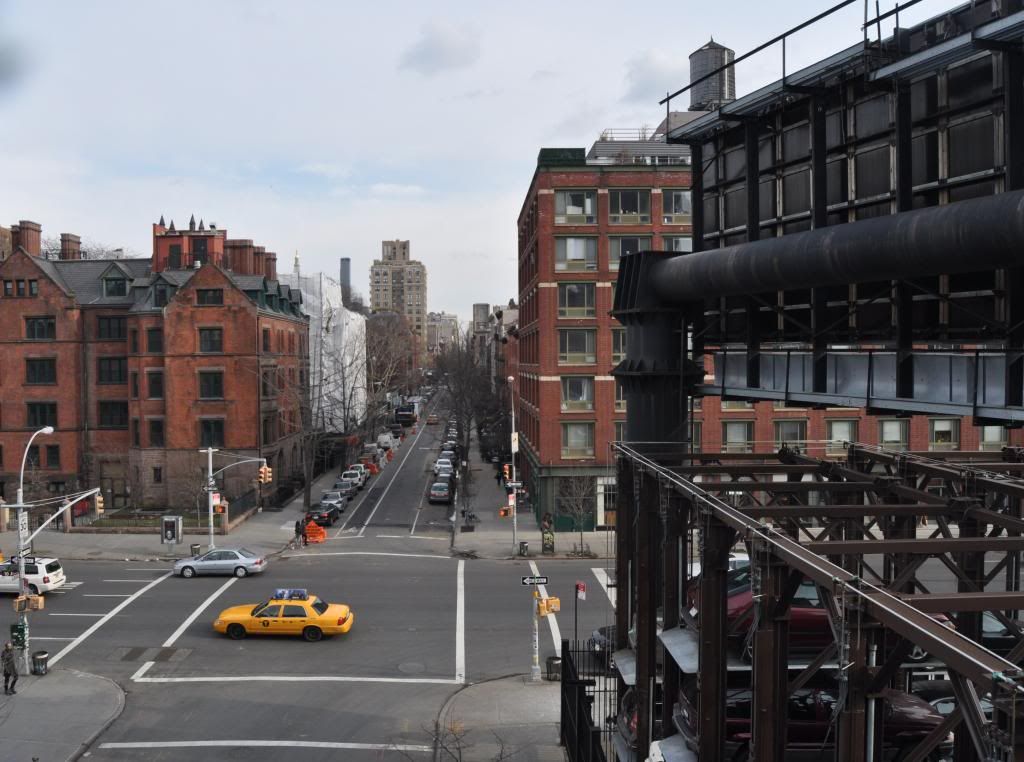 On our last night we went to this diner and I was still feeling ill but I wanted food but not a lot (hard to find such a thing in America ;)) anyway I ordered Chicken Fingers off the snack menu and this came....
They ain't fingers....they were like 4 chicken breasts! Needless to say I couldn't eat all that!
The final morning we went to a different diner for brunch and most of us had pancakes, especially chocolate chip.....again huuuuuuge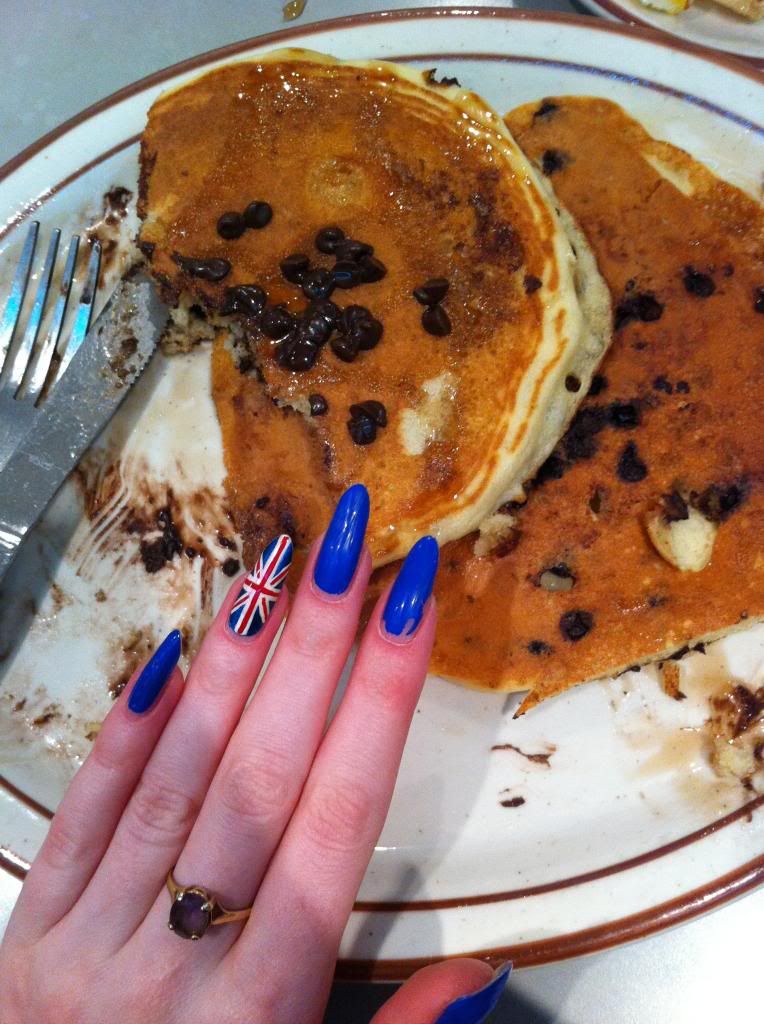 My nails looked real bad at this point, my topcoat (seche Vite) had started to just fall off?? I think it might have been cos we kept going from literally freezing to hot but still it was so strange!
This next photo is something that you Americans might not find so amazing but for me it was like waaaaaah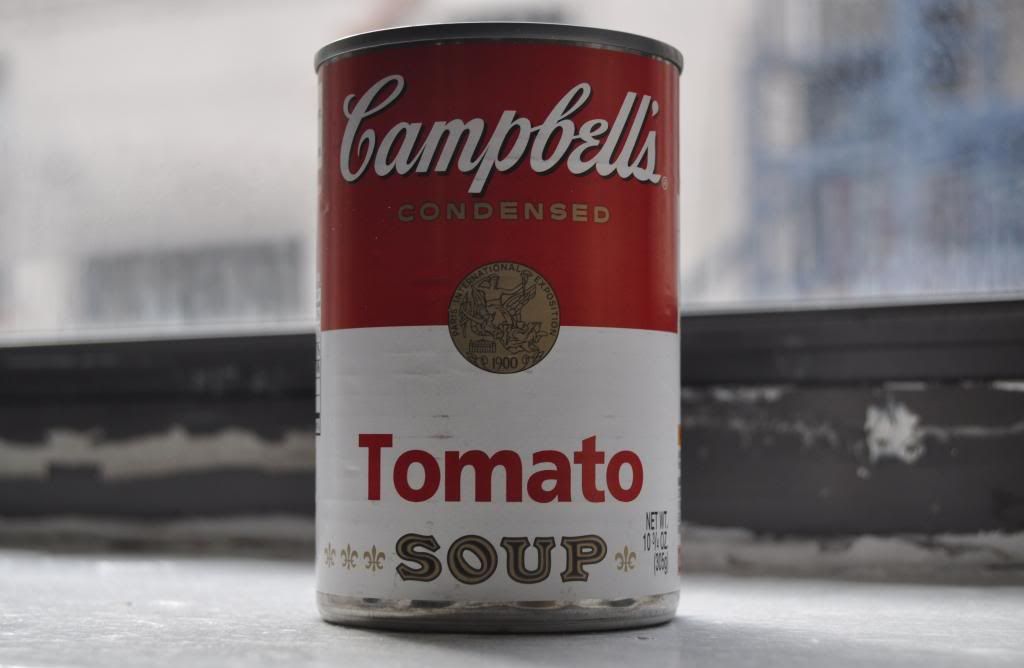 !! The soup can is real! LOL I had to buy it hahahah. I won the best photo from the hostel with this ;).
Last photo is of me! :O It's a few of us in Hill Country Chicken with our lecturers having dinnnner, I'm the one goofing in the left with short ginger hair ;) don't know where I'm looking lol!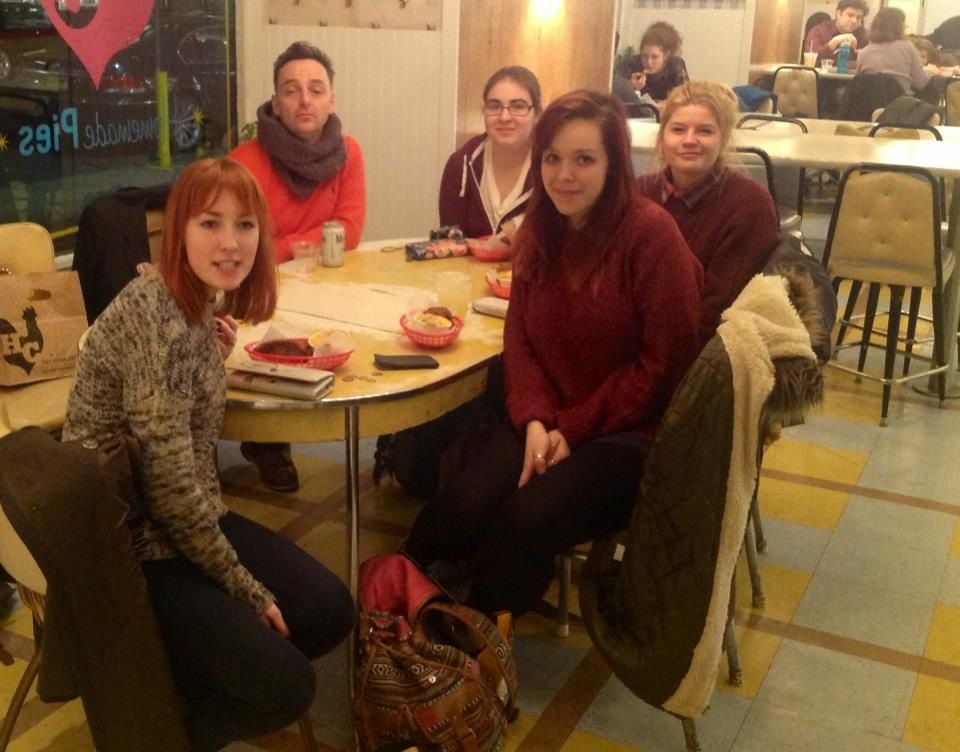 There you go a very quick overview of my amazing trip! I HAVE to go back now, there's just so much I didn't do (shopping!!) or see or eat ;).
When I got back my nails were in such bad shape literally! I nearly took a photo but I didn't want to put y'all through that ;).
Hope you've enjoyed!