Hi!
So following on from yesterday's post about the nails I have created for the second issue of Tipsy Zine :) I finished them today so I thought I'd show you!
First the boring normal shots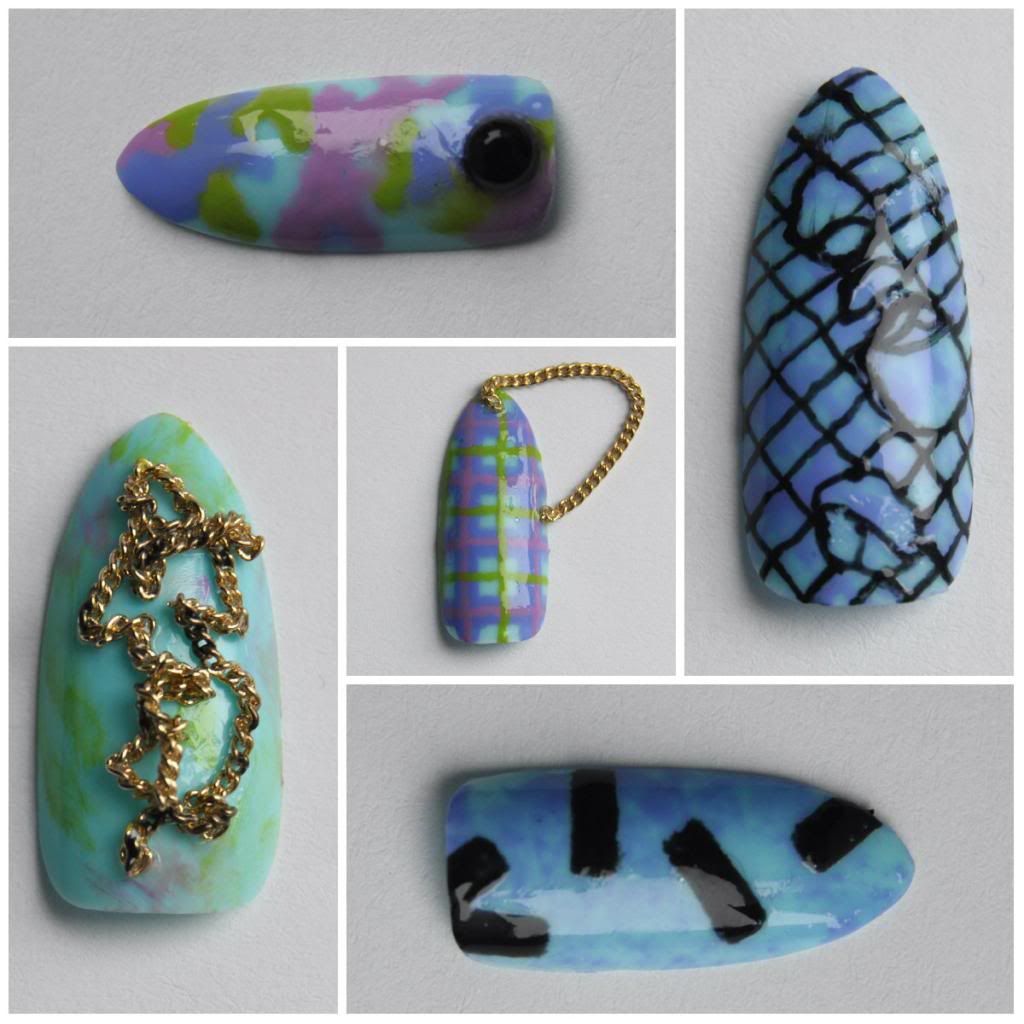 L-R clockwise: Mermaid Camo with black stud, Ripped fishnet tights over blue and purple saran wrap, black tape over blue and purple saran wrap, bundled chain with brushstrokes and in the middle my favourite tartan with chain.
I couldn't just leave them there before posting them to America so I bluetacked them to my nails and gave them the abbienail photographic treatment ;)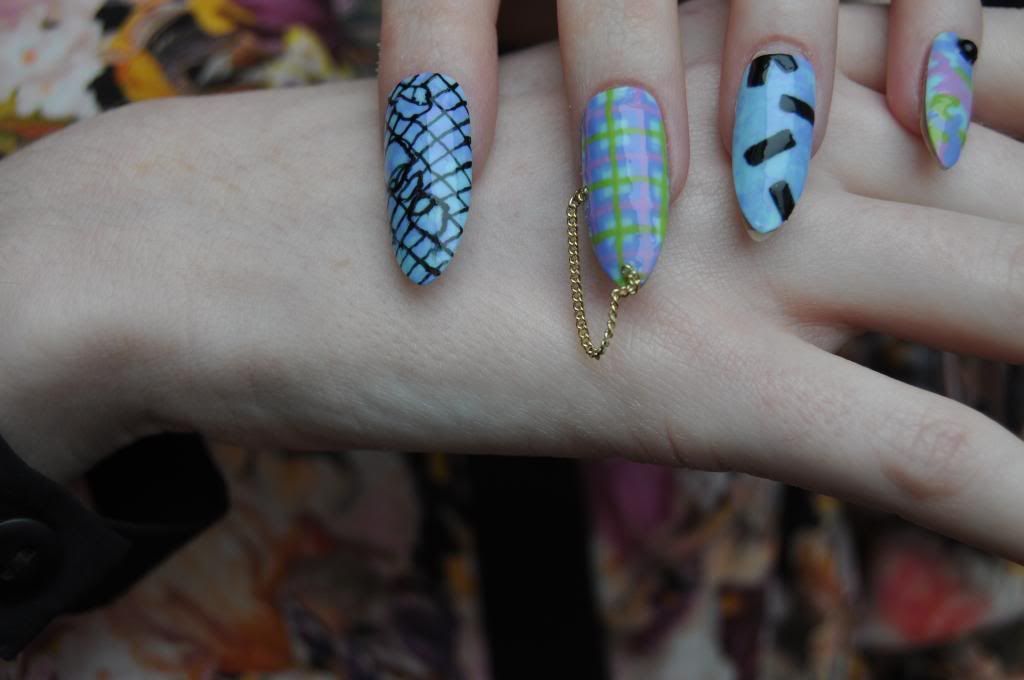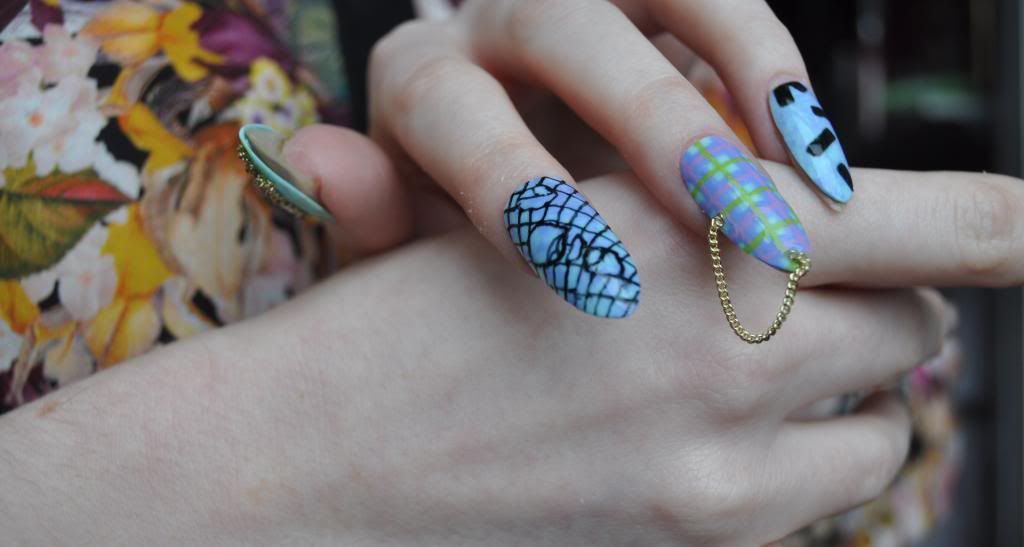 I love me some dangling chain ;)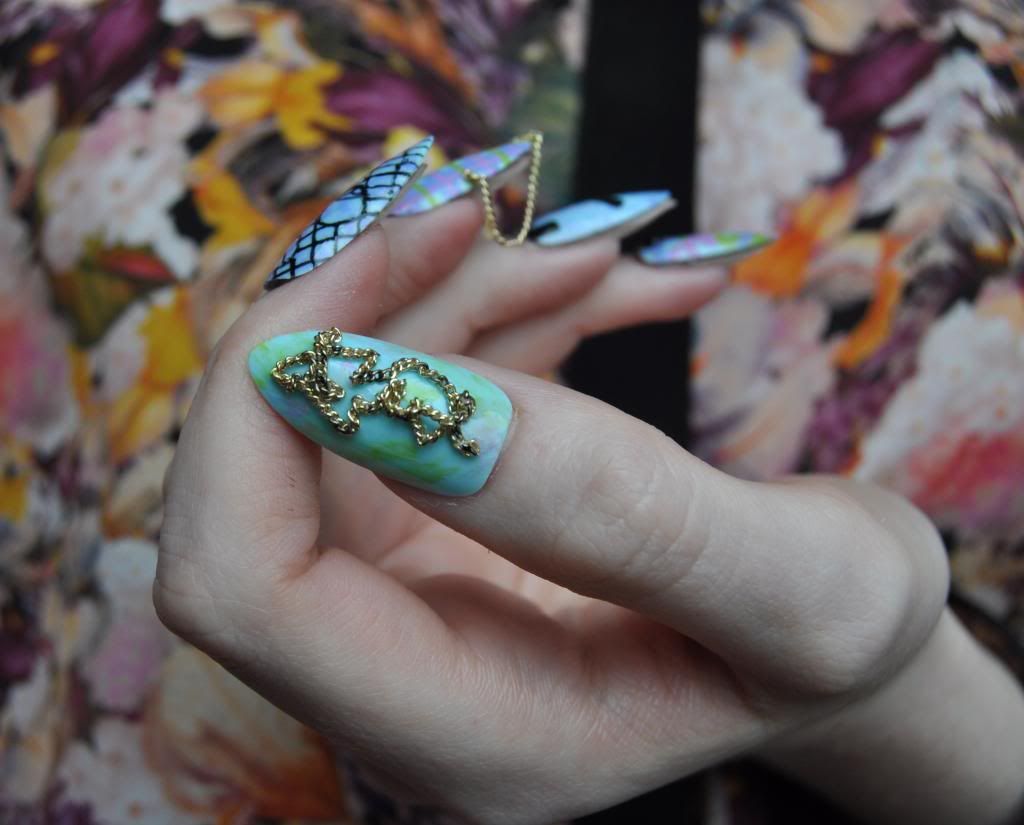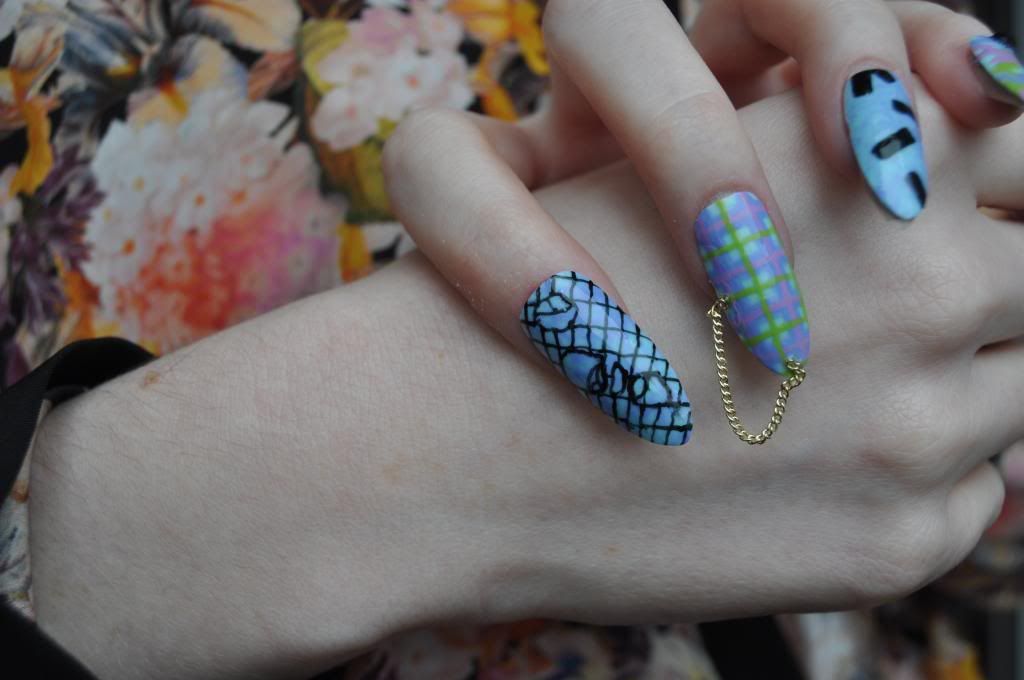 I hope these make it into the magazine as I really love them now! I wasn't so sure about the index aka fishnet at first but even if you can't tell that that's what it is it can kind of pass as a scaley look :)
I'm excited to see what the talented nail artists have produced, I still can't believe that they ask me to contribute, MPnails, Astrowifey, ClaraH, Amvinails, Haus of Lacquer, Britney Tokyo and more all are featured and to see my name/ work alongside those is amazing!
I hope you like them!!