Hey,
Two weeks since my last post??! I don't even know what I've been doing....I only just did my nails, I've been going naked for a couple of days :O. I've been in a rut I guess, too much inspiration but I can't decide what I want to do on my nails so I end up doing nothing. I'm turning into the worst blogger ever but I just like to wear my nailart out and about :P. I have big respect for other bloggers who can post everyday!
I'm surprised I haven't lost any followers yet so thank you for sticking with me :).
On to todays nails, I tried some saran wrap nails but I didn't have any saran wrap...don't even know what that is...and I didn't have any clingfilm either so I used a plastic bag that you put your veg in at the supermarket...I used Essie Navigate her then a purple Kiko and then Models Own Lilac Dream but all you can see is a purple colour :P.
I wanted to use these silver gems that shine different colours(?) but I always thought that a topcoat would dull them but I was brave and used them and top-coated and they weren't dulled yay! So then I just kind of went from there and went a little bit cray...okay a lot cray. I knew I wanted a hanging chain but it had to be practical, as practical as it could be ;) so I got some other studs and pearls out and got sticking.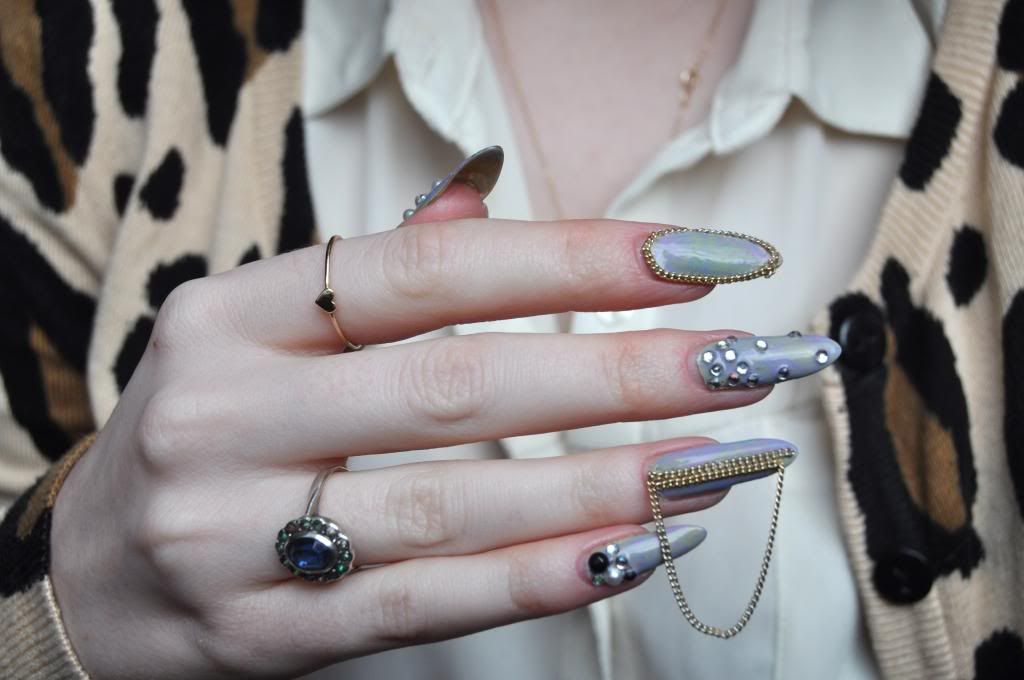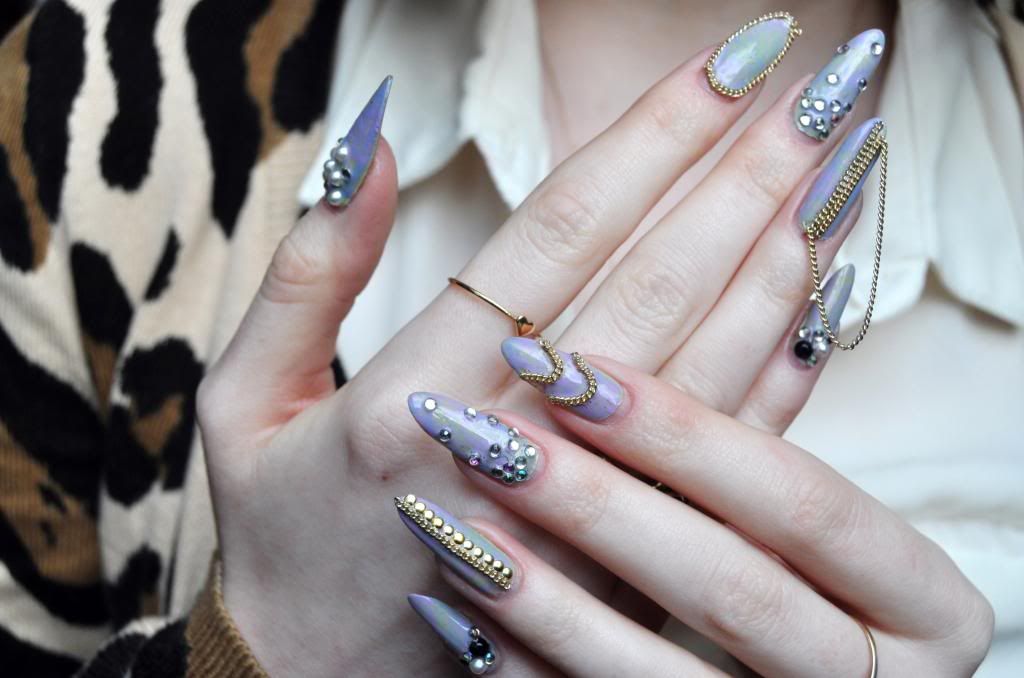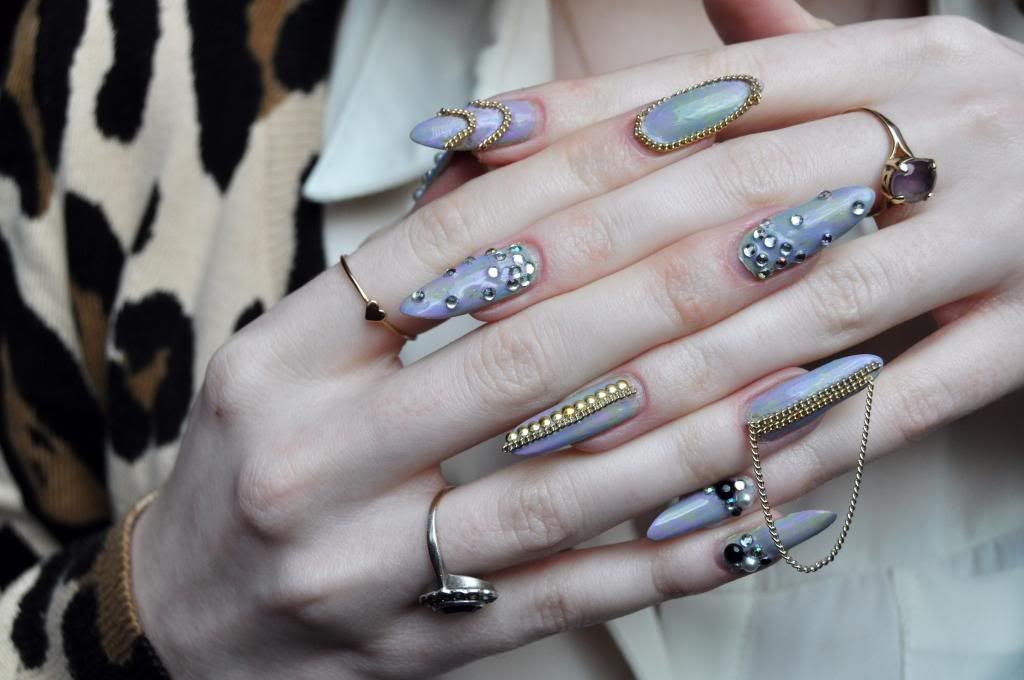 Err so there you go ;). People just keep asking me how do I wash my hair etc...I say same as usual lol! The chain doesn't get in the way that much and I like it, it's a little bit trashy but a lot fun like a holographic bag.....which I really want! Hahahahah but yeah I'm not sure how long I'll keep these as seche vite is doing that thing again where it turns white at the edges and asks me to piggle it off. It's really addictive when you get to peel chains off too heheh.
I feel my nails are gonna get even more impractical as time goes on ;).
I bought Chanel Frenzy yesterday so I imagine I'll wear that next, a sophisticated break from all chains and studs. Talking of Chanel I cannot wait for their summer polishes to be released...have you seen that blue?? Love!