Holla,
For the past couple of days I've been wearing Flossgloss Perf which is a baby pink crème, I like many others thought it would be a pink tinged with lavender but alas nay it is just a straight up pink, which made me sad...I wanted lavender pink :(. Although I didn't like this colour, I just don't get along with pink, no matter how hard I try, everyone at uni and even the boyf liked this colour.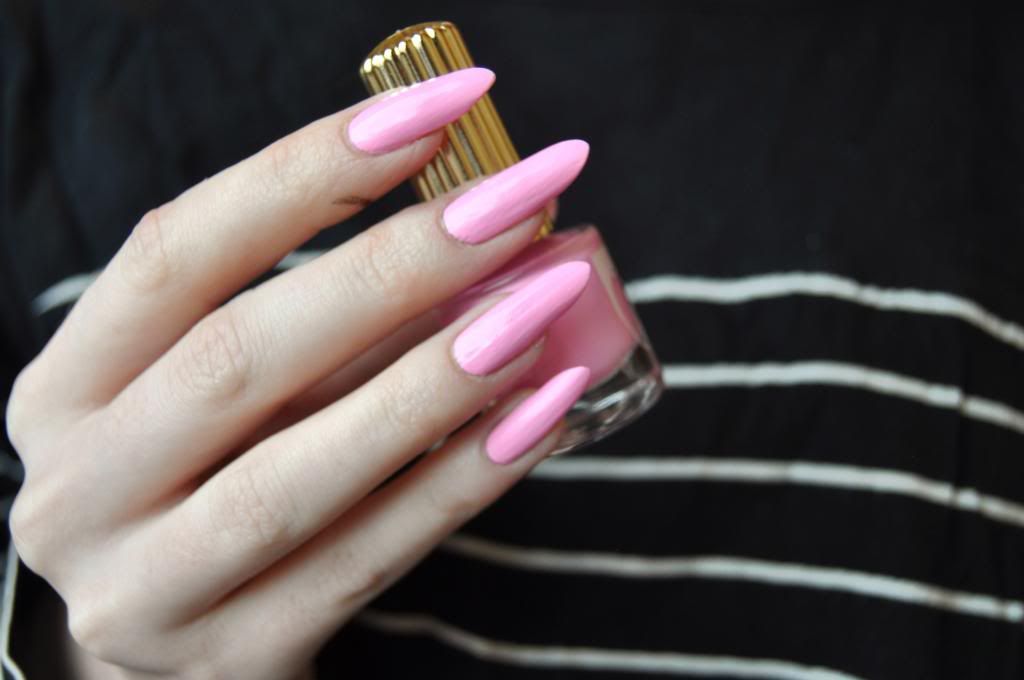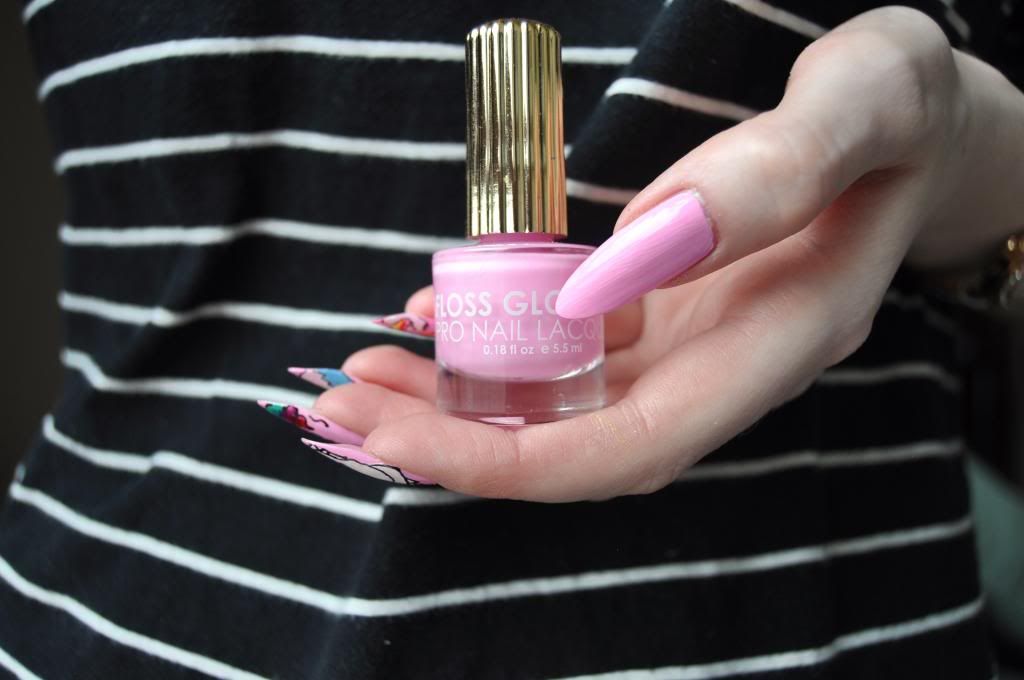 The nail art came as a response to this colour, I felt it was too girly so I thought "hmmmm
what's totally girly? Unicorns! Duh."
I didn't want to do girly unicorns though, these are more ironic? Unicorn butt, multi-coloured poo, neighing a rainbow.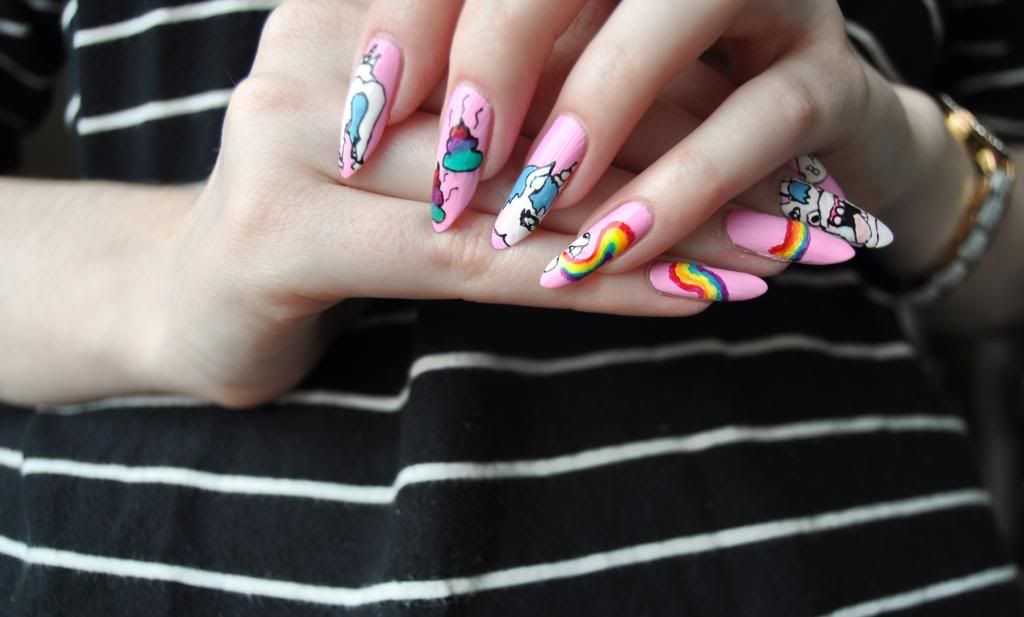 Can you see those lips sticking out on my pinky? They join up to my ring ;) to make the face paha, on my right hand the middle finger is the face that horses do when they lift their lips above their teeth :P hahahahaha it's a bit grotesque which is why I like it ;) the speech bubble says Barf, not bad handwriting to say I did it left handed, all that practicing must have paid off haha.
It's a shame I didn't get on with Perf as I'm sure to most people it would be just that; perf...perfection ;). I'm not sure what I'm doing next on my nails. I am thinking of making business cards though, everytime I go out I get people asking about my nails so I thought I could give them a card with my blog on it ;) hehehe