Hey! I can't believe it...second year is over :( the final critique went well it just lasted for 6 hours :O didn't get out of the room at uni till 8pm, no food, no water, no seats hahahah it was good though :P. It's sad though, we are going out on Friday for two birthdays and to celebrate our end of year so I am looking forward to that, I've got to get something to wear though and maybe a bag that I can diy ;). (That's totally my new addiction, I'm currently diying on some jeans, I might show you when they're done).
Anywhoooom, so Con Limon is pretty awesome on it's own so I thought I'd go a bit crazy again and just bling it out. It feels good to have such garish nails ;) been getting a lot of comments on these from guys hahaha 'they're awesome' and 'they're a bit subtle' yeaaaaah. I added the snake and starfish charms from Hex nail Jewelry :)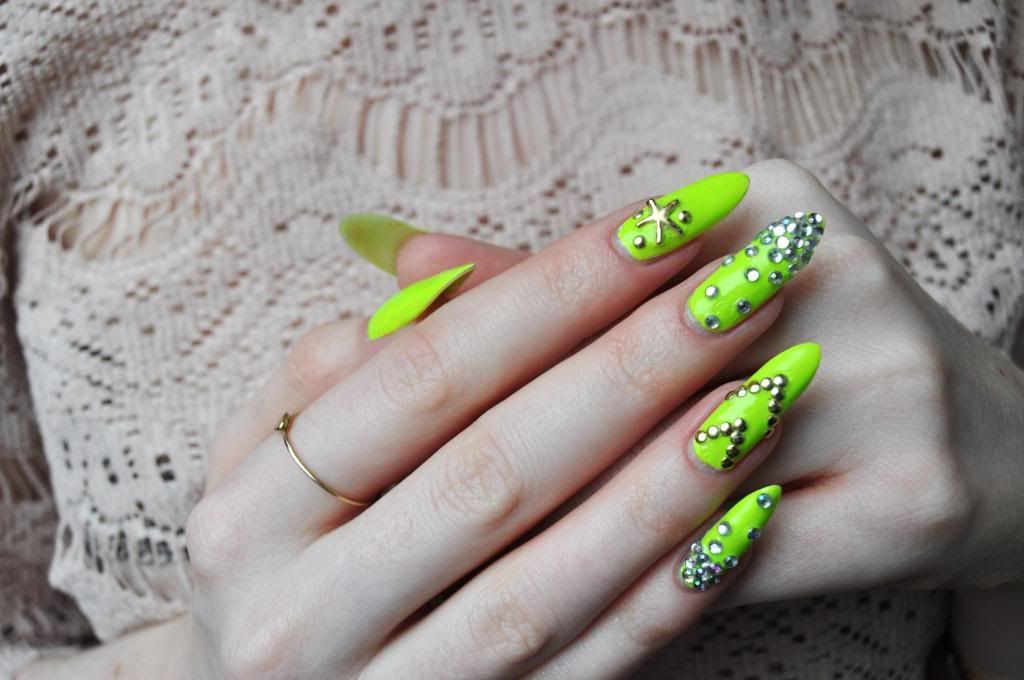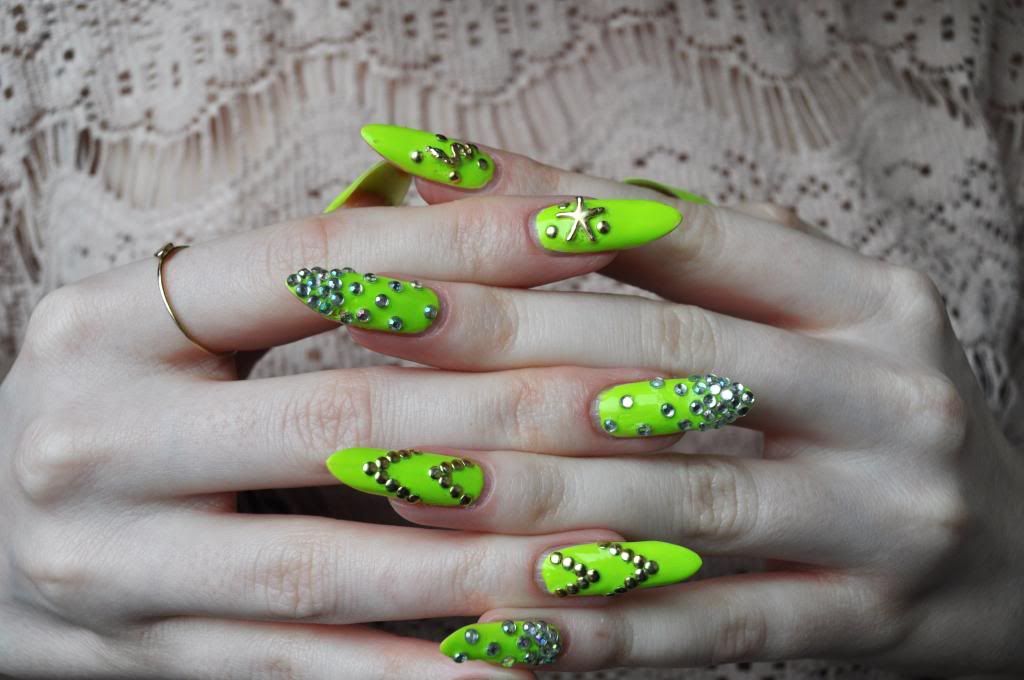 Also rocking 'Louboutin' nails but with Perf underneath ;)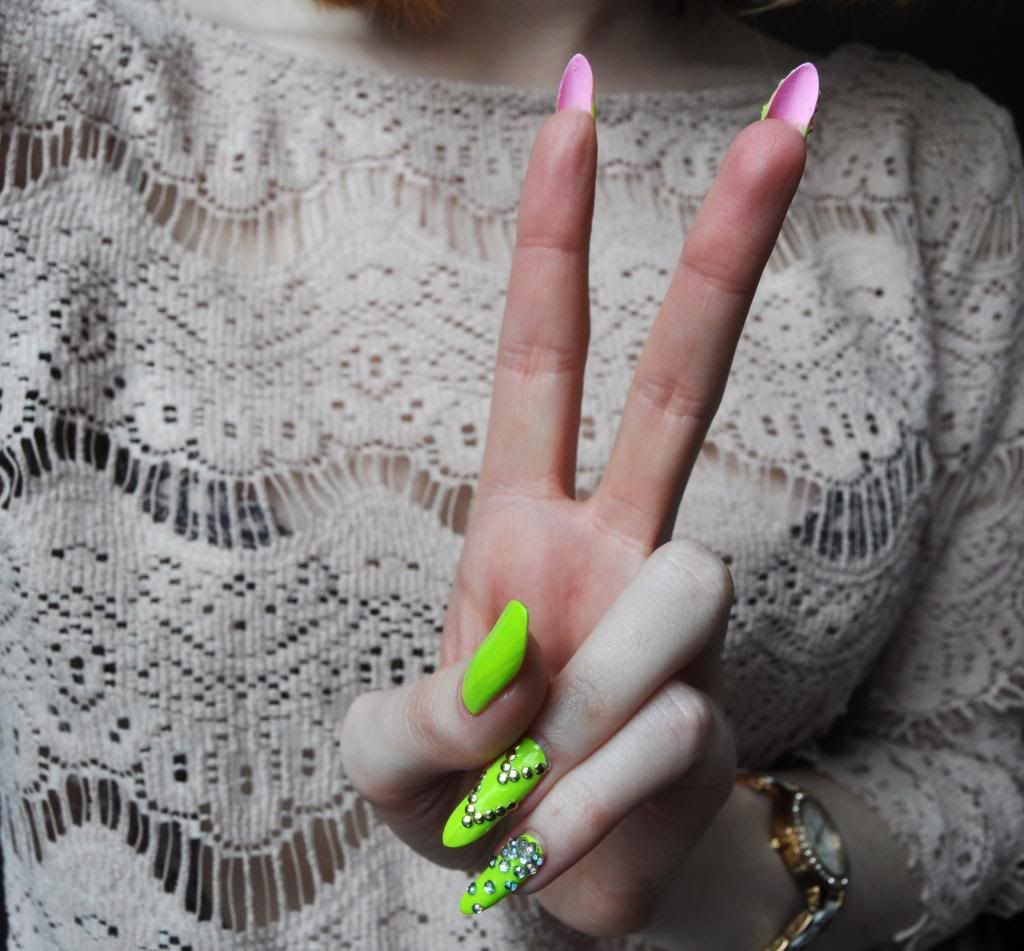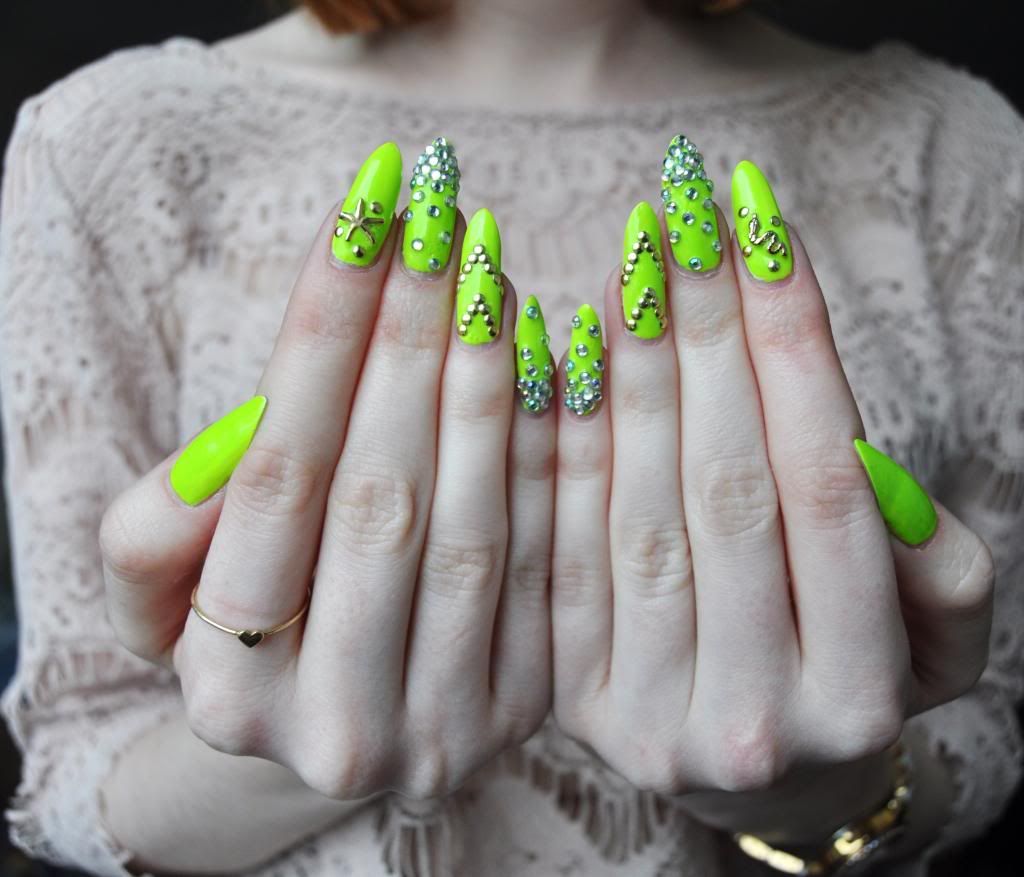 Like I said I am loving these, I wish I had more places to go and be all in people's faces, being cool but I'm not :( haha! I'll make do with displaying them when I go into town, you know, pushing your money across the till with your nails and typing your pin number in slowly so they might catch a glance ;). Ahh the life of a nail freak!
I didn't do my thumbs as when I did these I was busy typing my workbook so I didn't want them to catch on the keys as I was going to do some chain dangling action, I might add chains tomorrow :).
I'm not sure if I'll be able to get any of these studs/gems off though...I kind of used A LOT of seche vite to make sure they stayed on but there's no sign that they are ever coming off :P
I just wanted to give some love to the blog
galorious
, she has really neat swatches and nail art and is British (yeaaah boi) and is a new blog I have recently enjoyed :) she seems really sweet too, which is always a good thing :D
so go show
her some love!
Thanks for the blog suggestions, I checked them all out, I don't mind people leaving their blog addresses in the comments but I always go on everyone who comments profiles anyway
so you don't have to :)