Hello, I hope everyone is well on this lovely day!
I have the final flossgloss polish today :( boo but hopefully I might get some more for my birthday ;).
So Neon nacho is the most appropriate name I ever saw, this seriously looks like that weird nacho cheese that comes out of nozzle in America! I had the displeasure of trying some when I was in New York....I wasn't impressed, it just tasted of warm runny stuff lol but anyway this polish is shamazing!
I chose to do a negative space mani for two reasons, 1. They look awesome and 2. The dry time is a lot quicker when you are only painting two bits :p.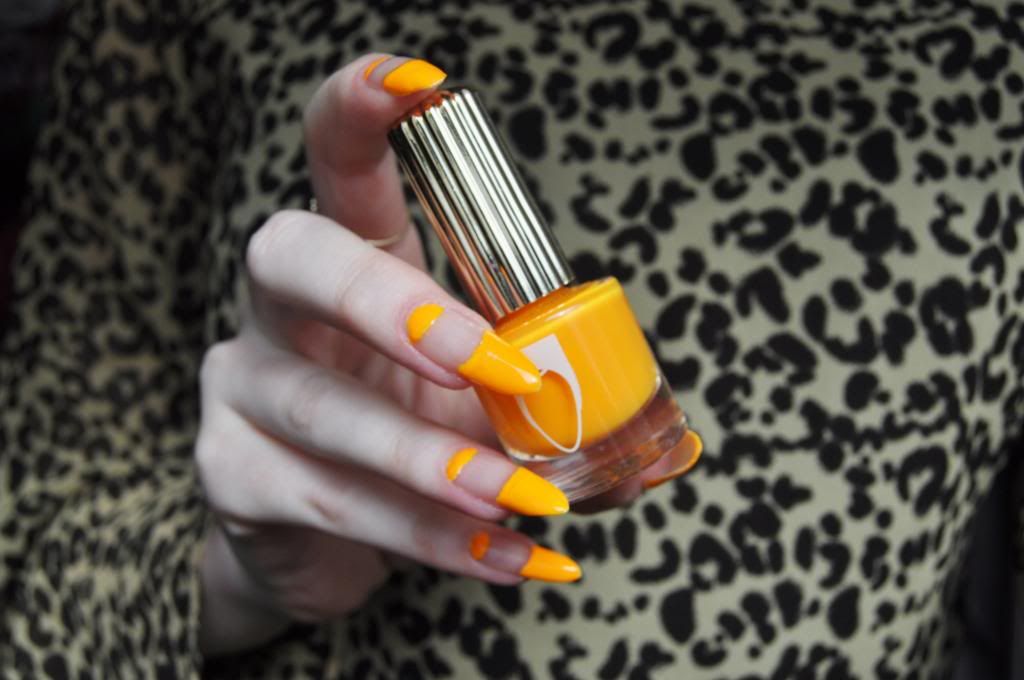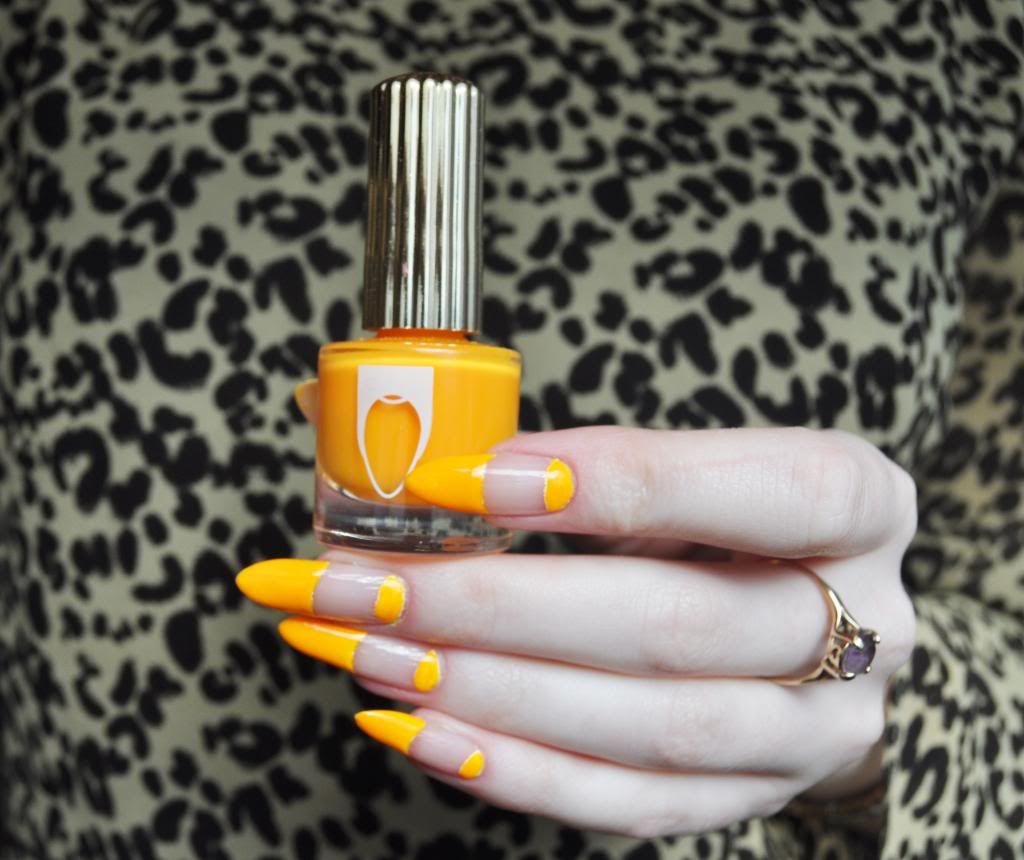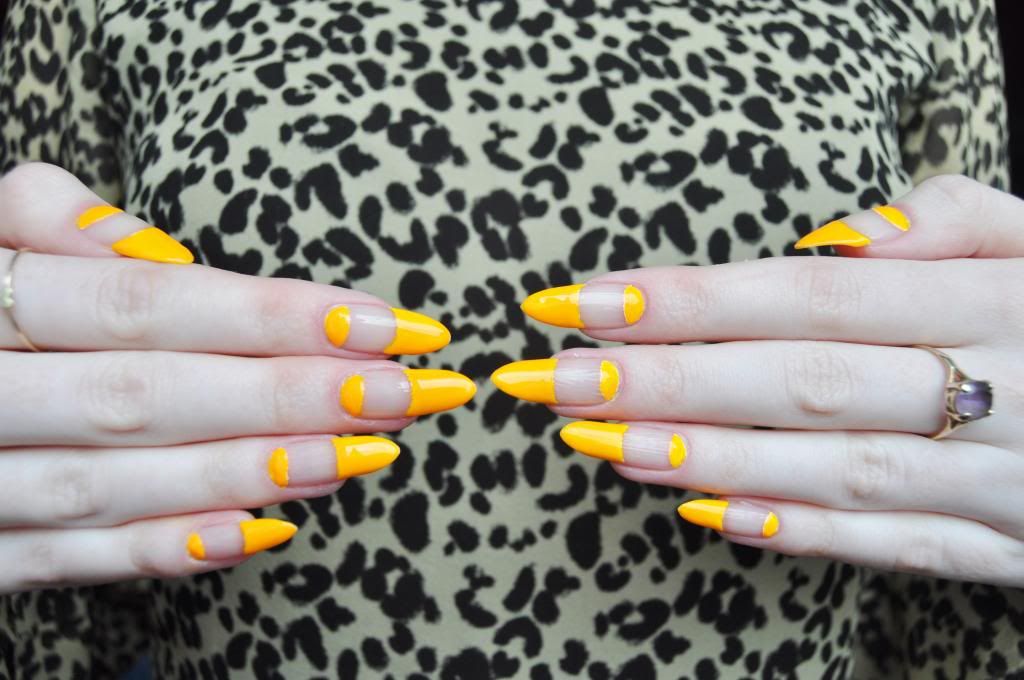 Tom said upon seeing these: "you going to a rave??!" lol but he did actually like them hahaha I think it's because they're very bright :p. I'm not sure who was the first to do the negative space mani but i thank them for the good idea :D.
I think I experienced the infamous side effect of seche Vite whilst doing this main though, it shrunk the edges of my moons and the base of the tip line :( so I had to re do the edges boooo.
Looking at these does make me hungry for some cheese mmmmmmmm stringy cheese.
They were easy to do, I just used a white nail art pen to outline my natural curves ;) and then filled them in with the brush from a the white polish that I used. Then I just used the brush from nacho to go over the top!
I'm currently doing some summery nail art so I'll be posting Fri/sat