Hi y'all!
Tropical prints are obviously in fashion at the moment, even Beth on Corro was rocking a tropical ensemble ;) but yeah I can see the attraction; if you can't go to the rainforest/beach bring it to you and it sure makes you feel a lot happier (espesh when the weather is soooo shocking).
I used Illamasqua Radium (swatches here) as the base for this as it's nice and vibrant! I'm going to go ahead and say it; I am in the love with these nails!! Heheheh
If you have an aversion to knees then you might not like a couple of my pictures...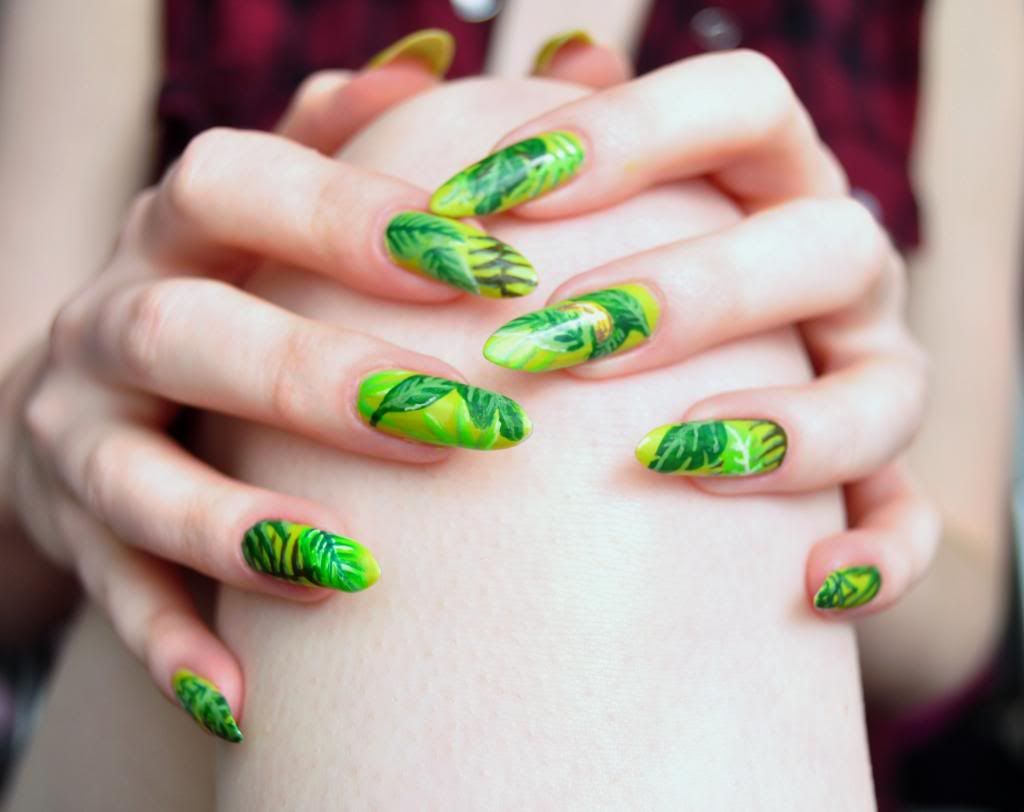 See it wasn't that bad :P hahahha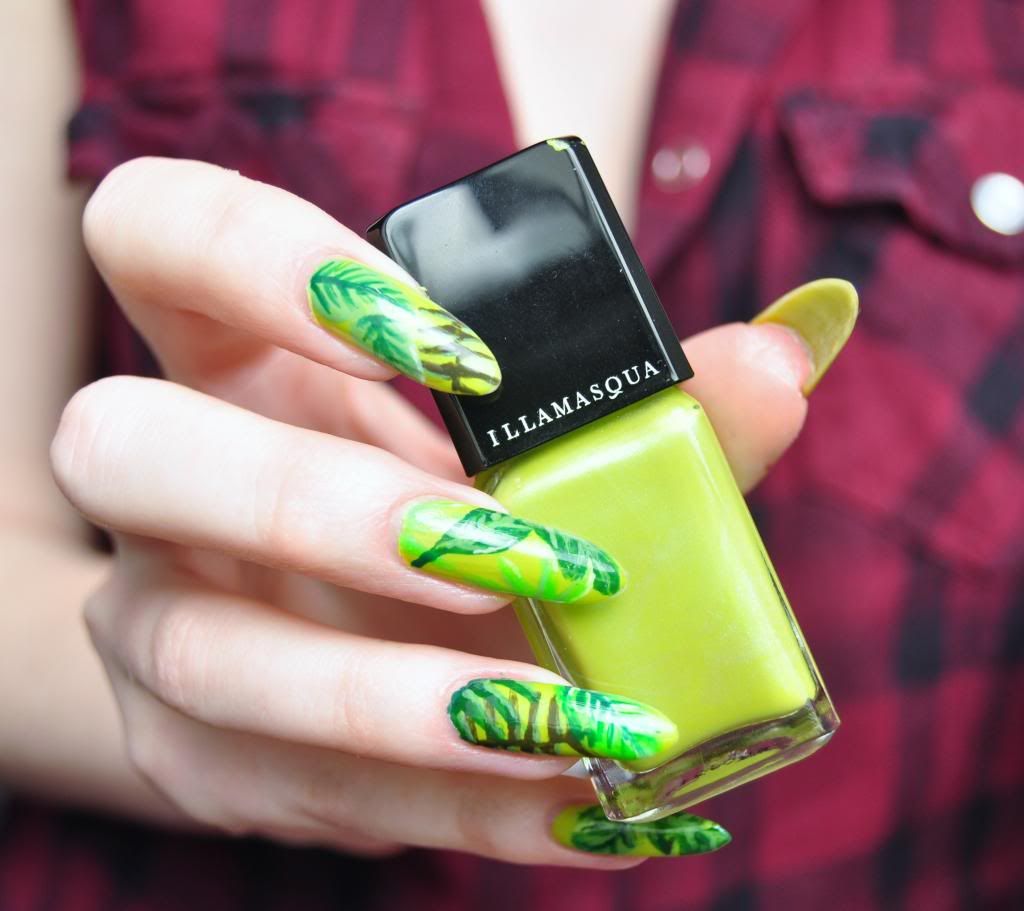 Polishes used for this mani, R-L: China Glaze I'm with the lifeguard, Dior Amazonia, Dior Waterlily (I still haven't worn this!!) Essie Going Incognito
Another knee shot coming up but it's a closeup of the nails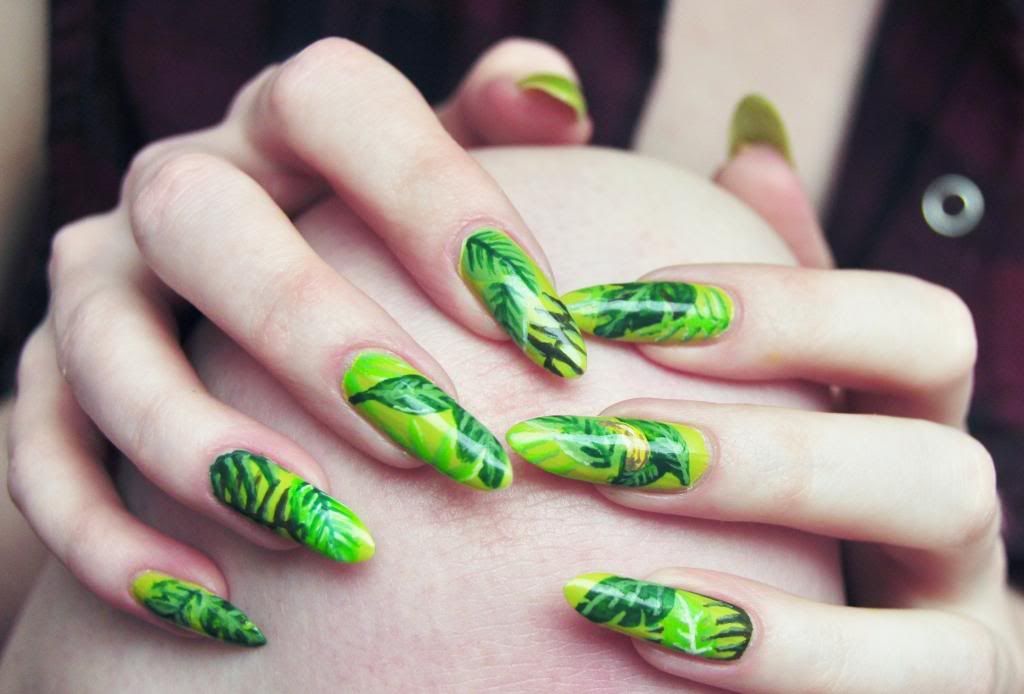 That is a little banana on my middle finger :P I liked doing these as it's about layering to make a scene which is something I've never really done before. I just used my little paintbrush to do everything. A trick I have picked up when doing little details such as the pointed ends of the skinny leaves is to try and get it as small as you can and then use the background colour to go over the line and make it thinner from the outside, it is so much easier to do it like that!
I'm not sure how long I'll keep these on, despite my love for them, as my nails grow super quick so manis look scruffy on me pretty quickly due to growth! :( but I got my second HEX order yesterday, so much cutenesssss! I can't wait to use them and show you :)
Have a good weekend!