Hey, at first I thought I'd be coming here and typing a bad review of this gorgeous polish, when I applied it, it was lumpy and streaky however I had only done one coat and I was in a bad mood so I was blaming the polish lol!! I did the second layer today and everything was perfect :).
As I was applying it I thought that it looked similar to Opi Swimsuit but Chanel is darker and with a purple duochrome but they are in the same blue sparkly pretty family, cousins I'd say ;). The duochrome didn't come across in the photos at all, in real life it is evident but only slightly and in certain lights but it's so pretty just as a blue!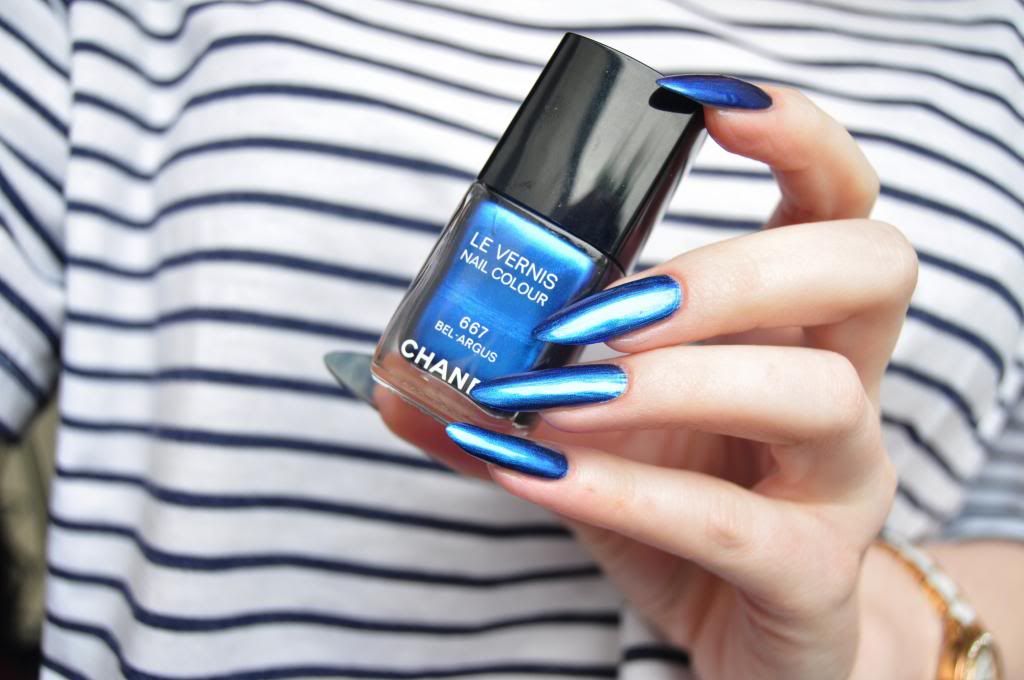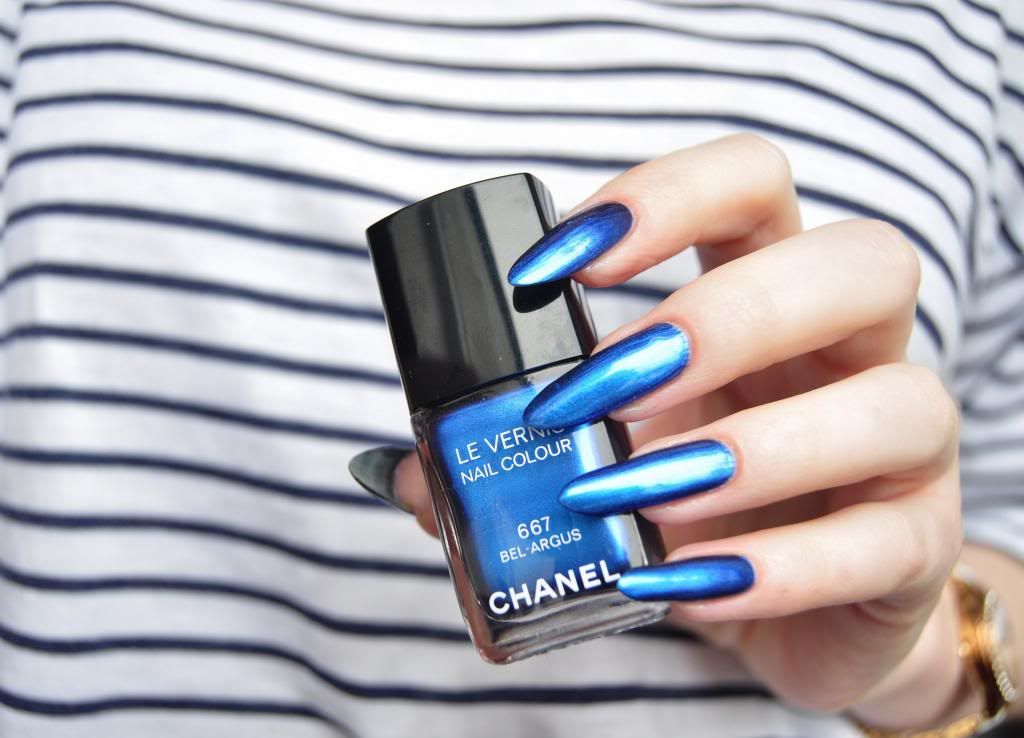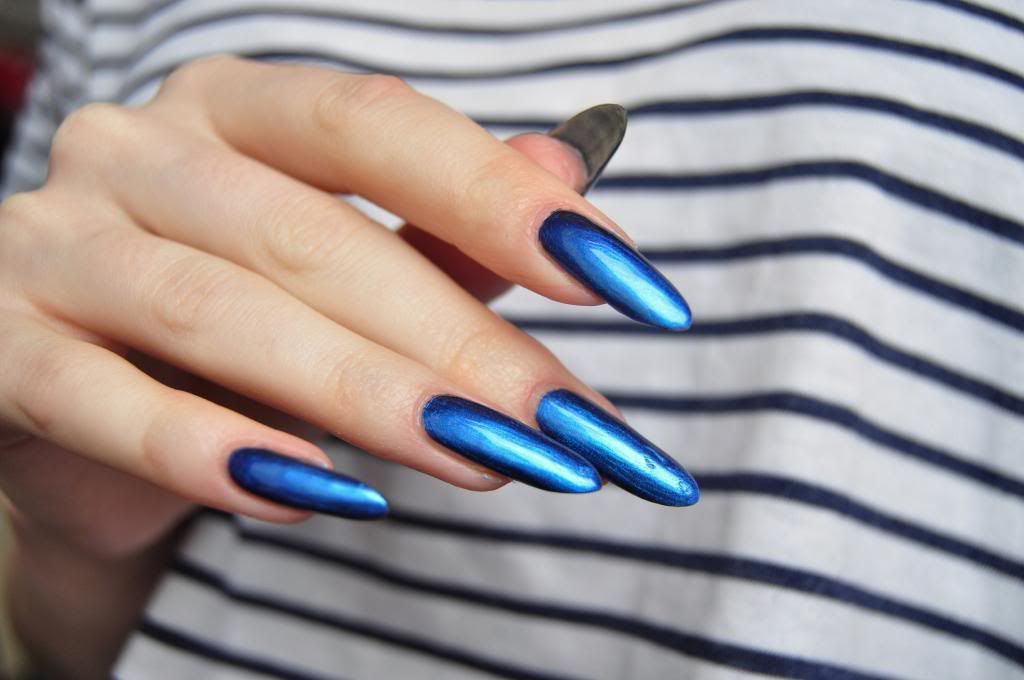 So shiny and reflective, I haven't edited these photos, it's that multidimensional all on it's own babbbbby ;).
As lovely as it is you know I can't leave it alone, I'm currently doing some nail art with it whilst watching Sherlock (the tv series with Cumberbatch...mmmmmm) I don't know what I'll watch when I've finished that, I've just gone though all 6 series of doctor who, then both series of Luther...which returns like next week wooohoooo. Heheheh.
See you soon!
Let me know what you think of this: worth the pricetag??