Hellooo, hope everyone's well! It's been so hot and to be honest doing my nails has not been on my mind, I've just been out and about enjoying the weather, I went to Alton Towers yesterday and went on the new ride: The Smiler, it was really fun but seriously shakey like the same kind of pain that you experienced when riding the Corkscrew! But other than the headache it was so good! The queue wasn't even that long (well it didn't feel long :P) so I definitely recommend it!
I recently painted my mums nails with Dior Riviera and it looked so summery and juicy that I had to use it on mine the other day, the best thing about it is that I only used ONE coat to get this coverage annnnnd look at my barely there ridges after one coat! Gah that's why I love Dior ;)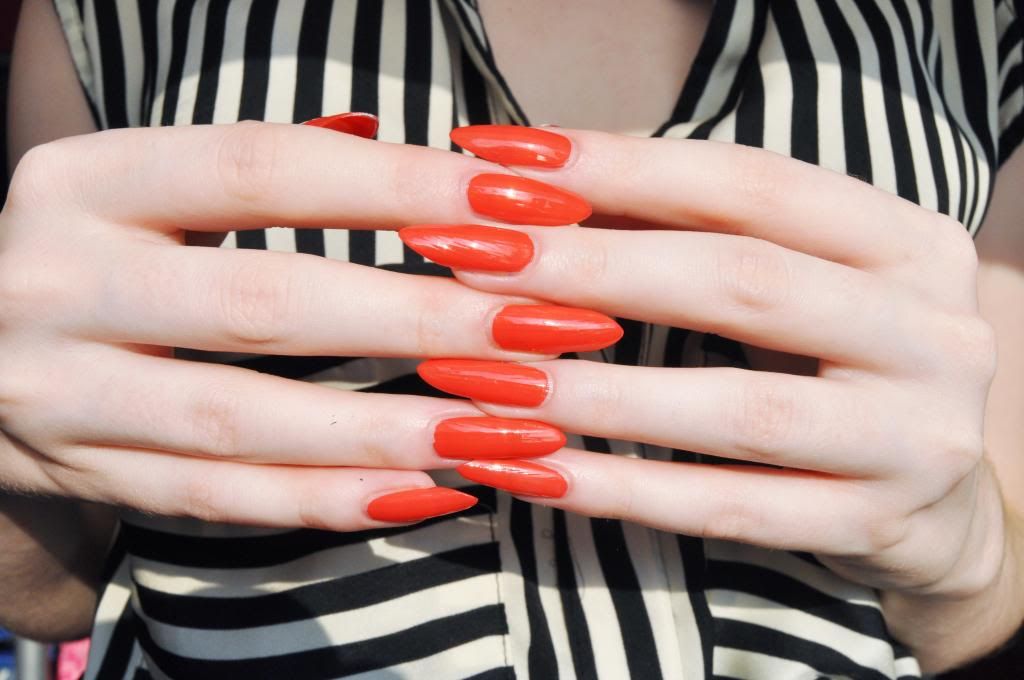 A juicy red based orange...ok so my ridges look a lot worse in the photo than in real life...awkward ;)
It's really easy to be inspired by a colour like this, I wanted to do a gradient, so I used Illamasqua Stance and a pink Barry M as the middle mixer colour. I haven't done a gradient in so long, I don't know why they're so gorgeous and easy!
So once I'd got that I had the idea to do something seasonally appropriate; ice lollies!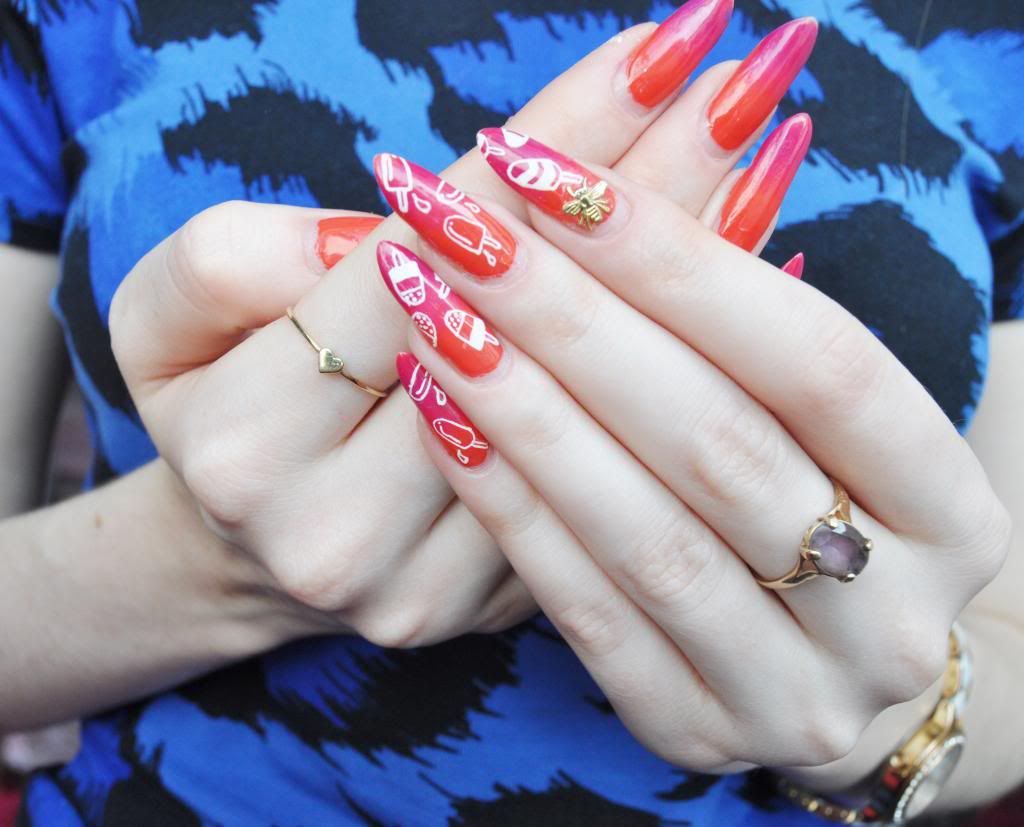 I'm not sure that they look like ice lollies but I know that they're meant to be and they still kinda look cute? Hehe well I didn't like them enough to do them on my other hand though....
I added the bee charm from Hex for a little humour, I find it a bit funny anyway :P
I bought a new nude polish a couple of days ago which I'm hoping is a closer match to my skintone than my others, I have quite a few nudes now so I might do a little comparison this week if anyone is interested in that?
Enjoy the weekend! See you soon!