Hey!
I've got a mix of "real" photos from my camera and some from my phone for you today as me and my nails have been out and about ;).
You know that I love neons so much, I had to use them again...I know, I need to give love to some other polishes but this weather is just so amazing! Hahaha. I also love camo print so it was a no brainer really ;).
Camo is good to do as it requires little effort for good payoff, saying that I did get a bit obsessive with it, I had to redo a couple as they weren't quite right pah.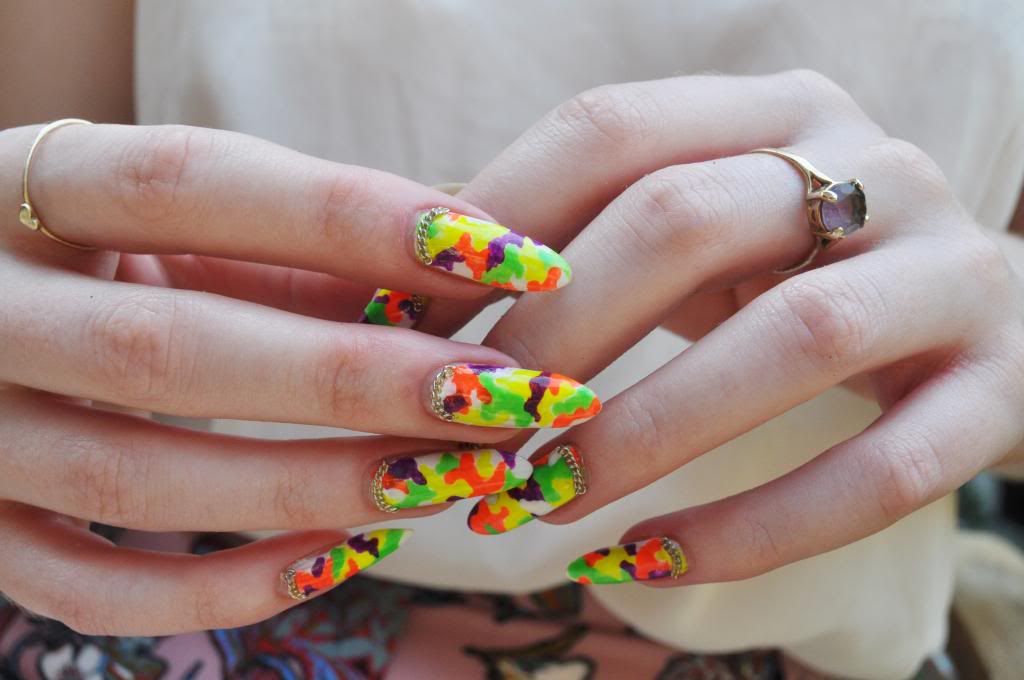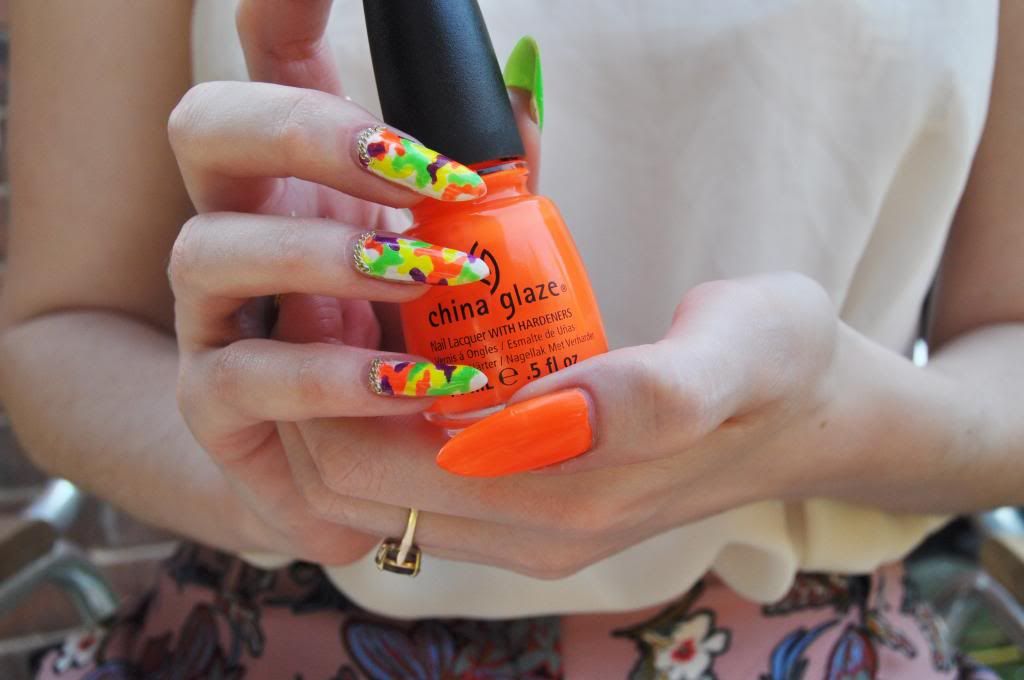 I used China Glaze - Knockout Orange, Flying Dragon and I'm with the Lifeguard and Models Own - Luis lemon and my nail art brush and then added the chains. I ventured outside to take the pictures cos well why not! I love Knockout Orange so much, it's the brightest neon I own, it's amazing!
I wore these nails for about a week and I had no chips or signs of wear!! I only took them off last night cos I started to piggle the chains off and then one thing lead to another and I'd pealed half the polish off....naughty I know but it's addictive :P. So Seche Vite is in my good books again, I was hating on it the other day because I had reached the point where it gets gloopy, ie half way through...it's so much waste! :(.
Due to the weather we went to a BBQ at a family friends which was fun and then we went to the beach and missed the hottest day so far which I'm happy about :P I've also started reading for my dissertation, which I will be doing as I found out my grades for second year today, I got a 2.1- so I passed yay!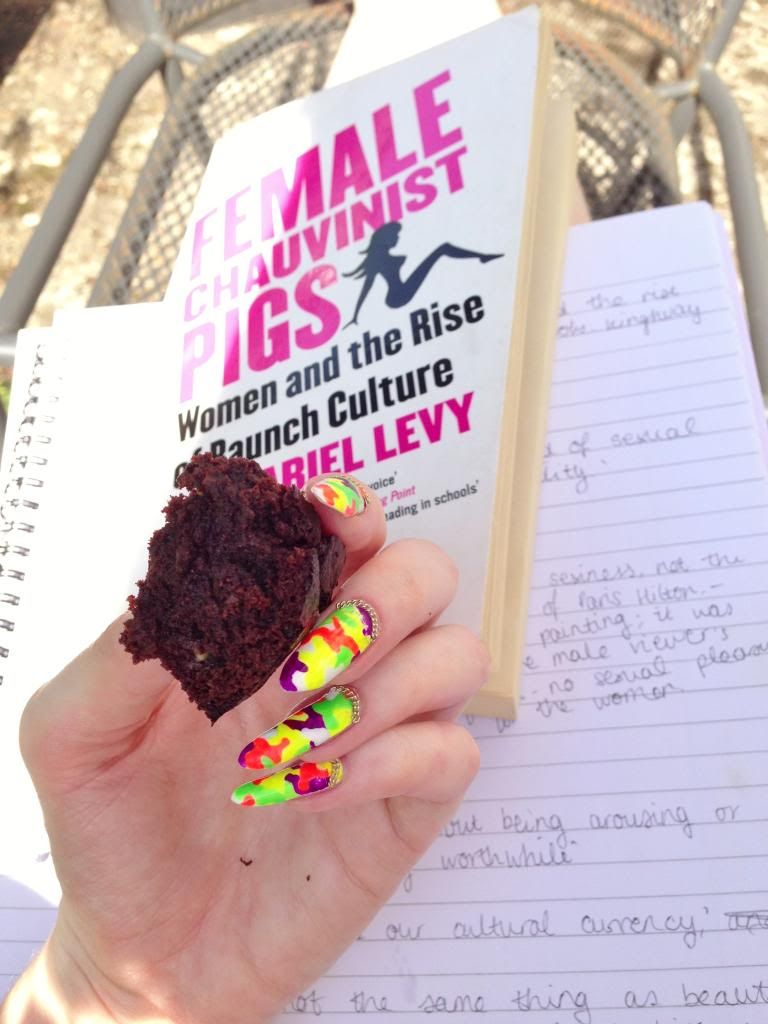 Nomming on homemade brownies...they're motivational ;)
Nomming on piri piri chicken at the BBQ, there's a theme here ;) thanks to my sis' boyfriend for the photo ;)
Enjoyed a few of these, nails still lookin' fly ;)
I hope you all have had good weekends too! With plenty of suncream involved, I'm on the factor 50 ;) heheh I've got a very colourful mani lined up for you next :)