It's finally here, the promised nude comparison post :P
When I first started getting into polish (all those years ago ;)) I couldn't understand the fascination with nude polishes, I was like why would I want to paint my nails in a flesh colour when there's the entire rainbow and more to use!! But now I see the attraction (this must be growing up ;P) they are good as palette cleansers in between more cray manis, they make your fingers look longer and make you look more put together and polished (sorry!).
I only used 4 polishes in this comparison as these are the 4 most similar - in terms of opacity and finish, I have Illamasqua Monogamous and Barry M Nude too but they are too different to the others.
Lets get into it then!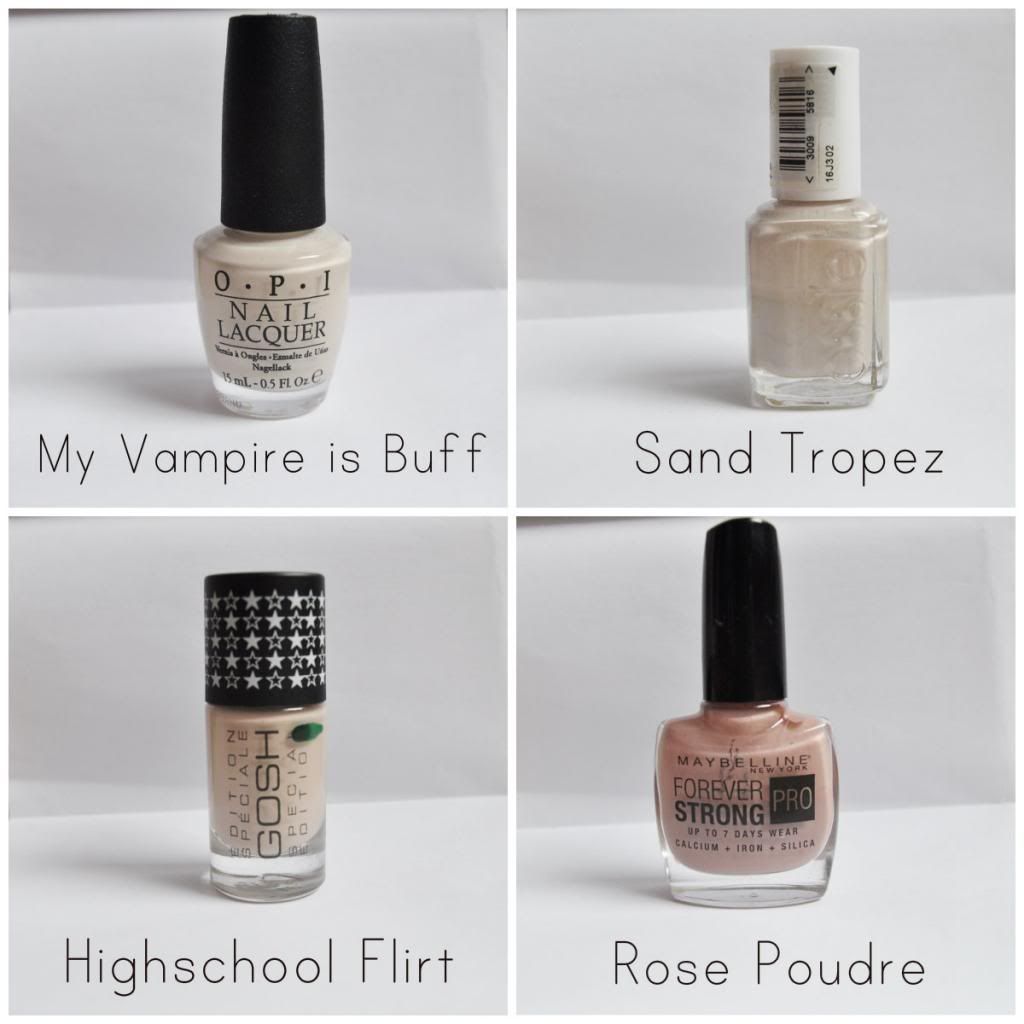 In the bottles they don't look that similar however when they are on the nail they look completely different to how they do in the bottle...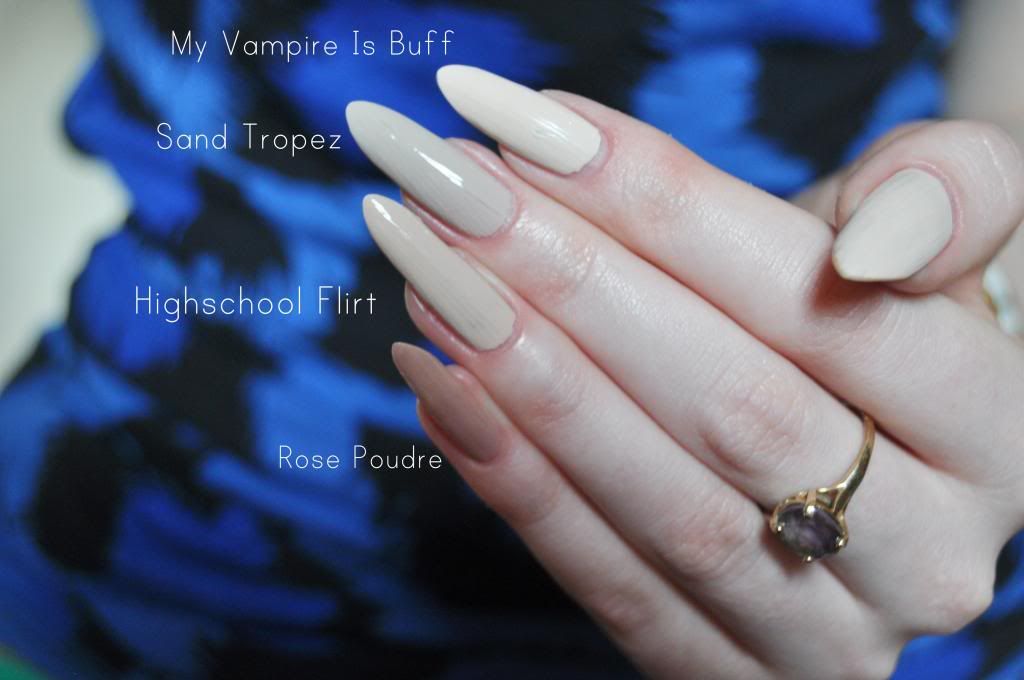 OPI - My Vampire is Buff: Two coats, my favourite as it feels cleaner than the others. £11.50
Essie - Sand Tropez: Two coats, looks more like a cement grey than a flesh tone however when worn alone it looks a lot more neutral. £7.99
Gosh - Highschool Flirt: Two coats, very similar to MVIB but slightly warmer. £3.99
Maybelline Forever Strong - Rose Poudre: Two coats, pink toned beige. £4.09
Like I said my favourite by far is MVIB with Highschool Flirt as a close second, it definitely is the closest to my skintone and looks flattering on everyone that I've seen wearing it! The only downside is the price that we pay for OPI in the UK in shops, I got mine from Sally's Salon Services, obviously you can get them cheaper online but you know I like instant gratification ;).
There are still some Essie nudes that I'm interested in and L'Oreal are bringing out their new nude collection with lipsticks and polishes so I'll probably get those too ;) If I was in the US I'd definitely check out RGB x HIPP nail foundations and tints because they look awesome!!
Hope you enjoyed this post :)