Howdy!
I know the title says christmas but this works all year long, plus the colour isn't necessarily associated with this time of year but who cares it's christmas after all ;).
I didn't realise until after I had made these that they look like effie trinkets nails from the reaping! Ha but mine are a bit more bling if that's possible??
The base colour is Illamasqua Stance, which is still my favourite purpley pink :) the gold glitter is Barry M gold glitter....imaginitive as always....which I may have said will never be an opaque glitter, in a previous post, well for this purpose it's perfect. The large glitter pieces are some loose glitter that I bought from my favourite place ;). I literally should be banned from there.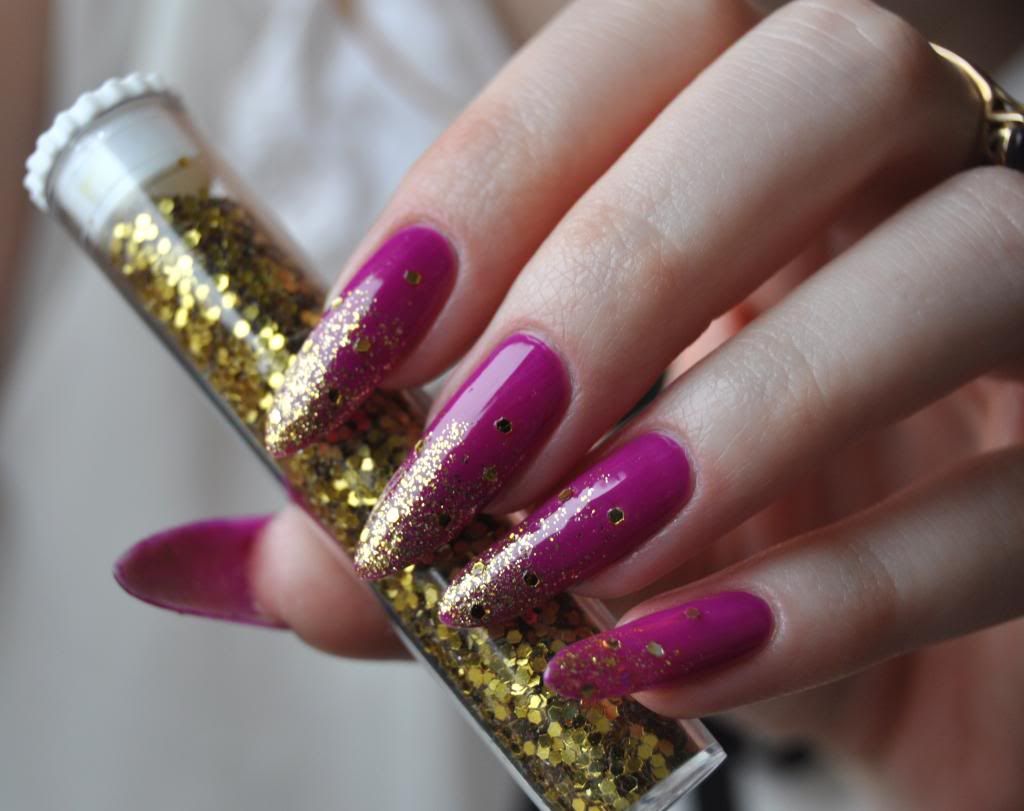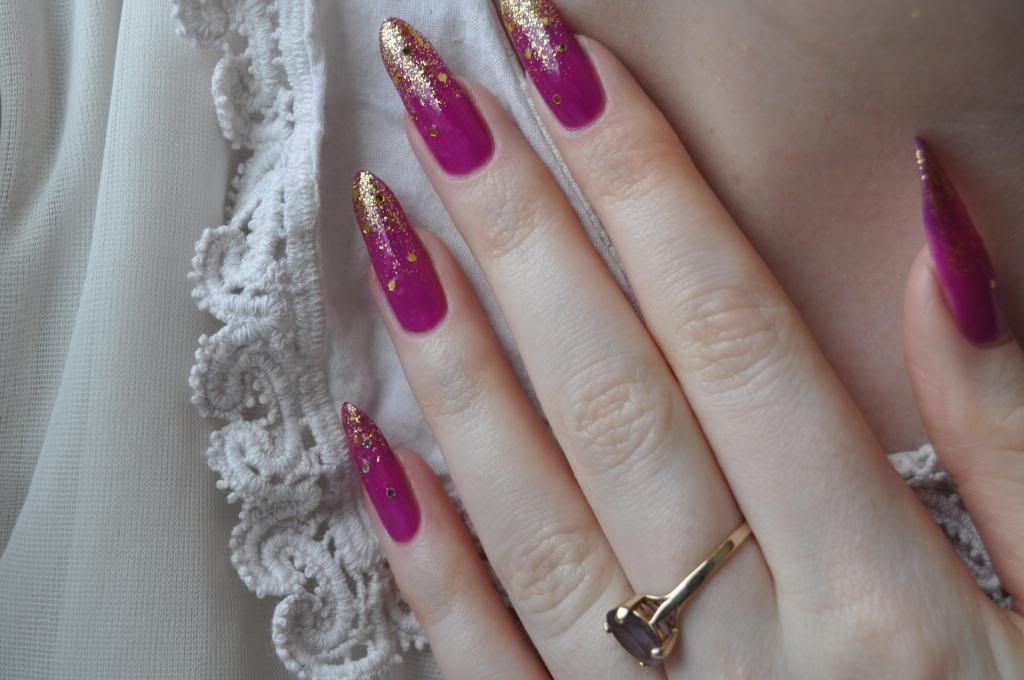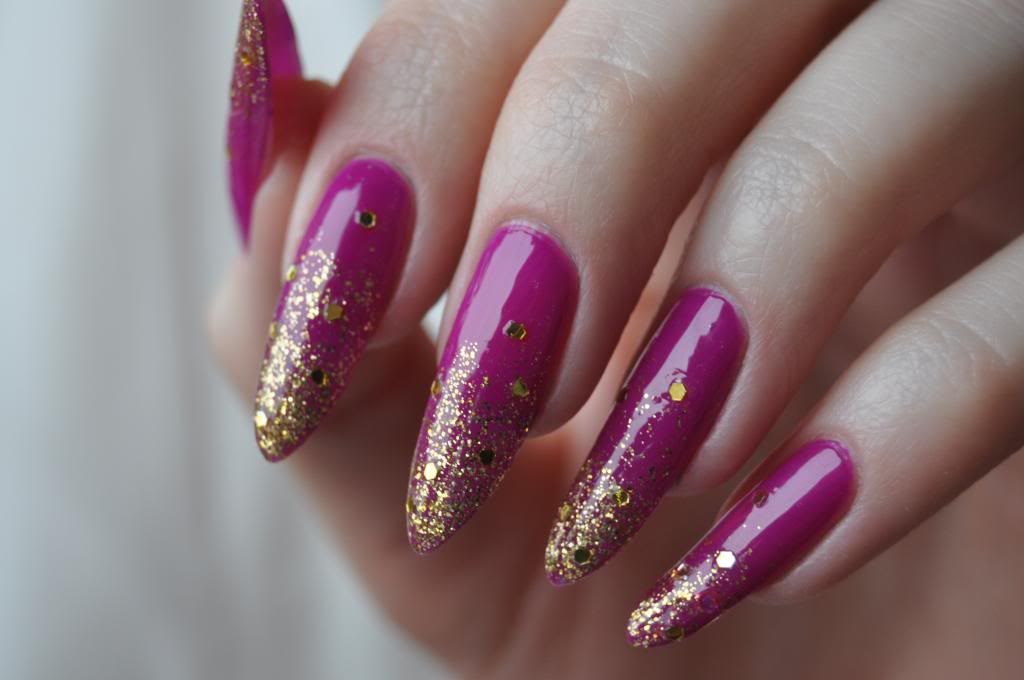 I like these nails alot, they are extremely simple and easy and quick!! The loose glitter cost 99p and will last me forever. The only problem I had was that when I put topcoat on it smudged the gold colouring off so I had to blob the topcoat on but that wasn't a big deal as I'm used to having to do that with nail art anyway.
I bought some nail glue yesterday in order to glue those tricky silver/clear rhinestones as using topcoat to stick them makes them go misty! :( so I figured nail glue wouldn't? I'm not sure but I'll let you know how it goes. But anyway I was worried that people would think my nails are fake lolol as everyone always does, I don't blame them though, my claws are pretty long...my thumbs are an actual inch long!
I go home for christmas on friday so I imagine I'll squeeze in my real christmas nails on christmas eve!! And if I get any polish for it you know I'll show you guys, I can't wait to see if anyone else gets some!
Have a good rest of the week!