Hey everyone, hello new followers too! I haven't had this many new readers in ages :) anyway carrying on from my last post, here is some more christmassy nails. This time I have used another loose glitter from the ol' craft store, pumpkin glitter ;). I dumped a load of this on each nail then I went over the top with a thin coat of Barry M Red Glitter and it created this lovely warm red-orange glitter that is amazing! So christmassssssssy I can't handle it ;). I'm going to keep using these loose glitters to show that you don't need to buy the latest glitter polishes to create gorgeous nail looks!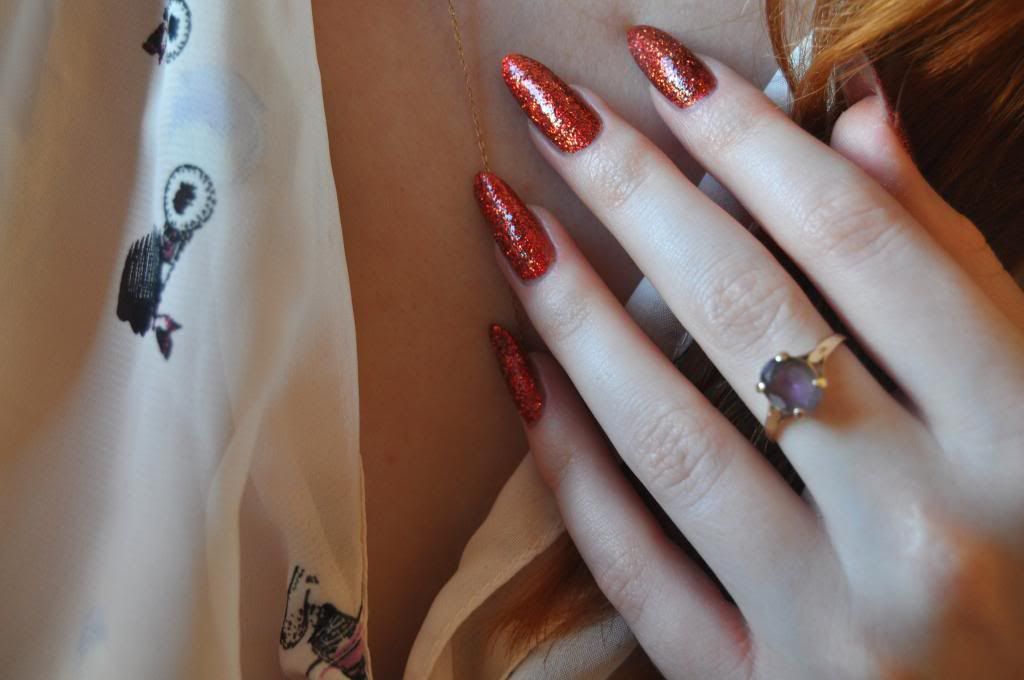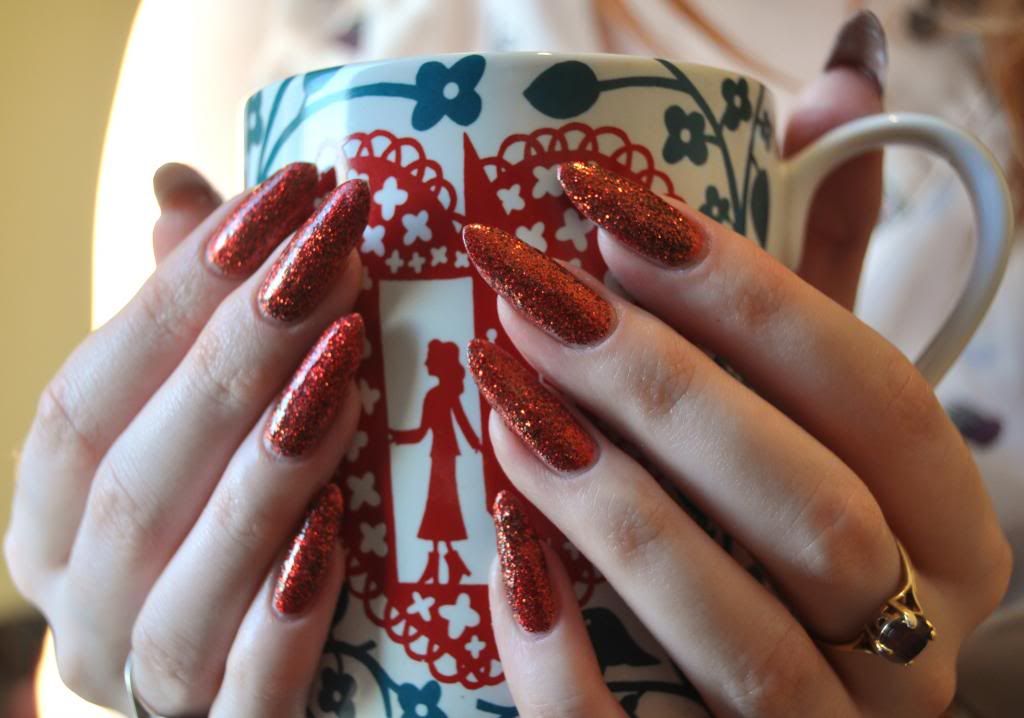 You can't really get the feel of just how glittery and pretty it is in real life! I was going to add nail art over the top but it's too pretty, I can't do that to it :P.
My motto this christmas is don't buy glitter nail polish buy glitter! Yeah it'll take about three thick coats of topcoat to get smooth but it's so worth it. Most glitter only costs 99p! Woohoo. I'm in this frame of mind as I really want Models Own Northern lights but I can't justify spending £5 on a polish I'll probably ony use once so I'm going to try to recreate it with glitter hehe.
I might add something over the top but just not yet ;).