Hi! Another day another Illamasqua beauty! They really are my favourites :) Caress is a pale blue that is by no means a boring snoozy baby blue, it is soft but bright which makes for a very flattering combination. No lobster hands here. This is the perfect Cinderella blue, the colour of her ball gown is this colour in my head :D.
Warning: Mahoosive ridges ahead....I had no time to smooth them with topcoat! Sorrrrry.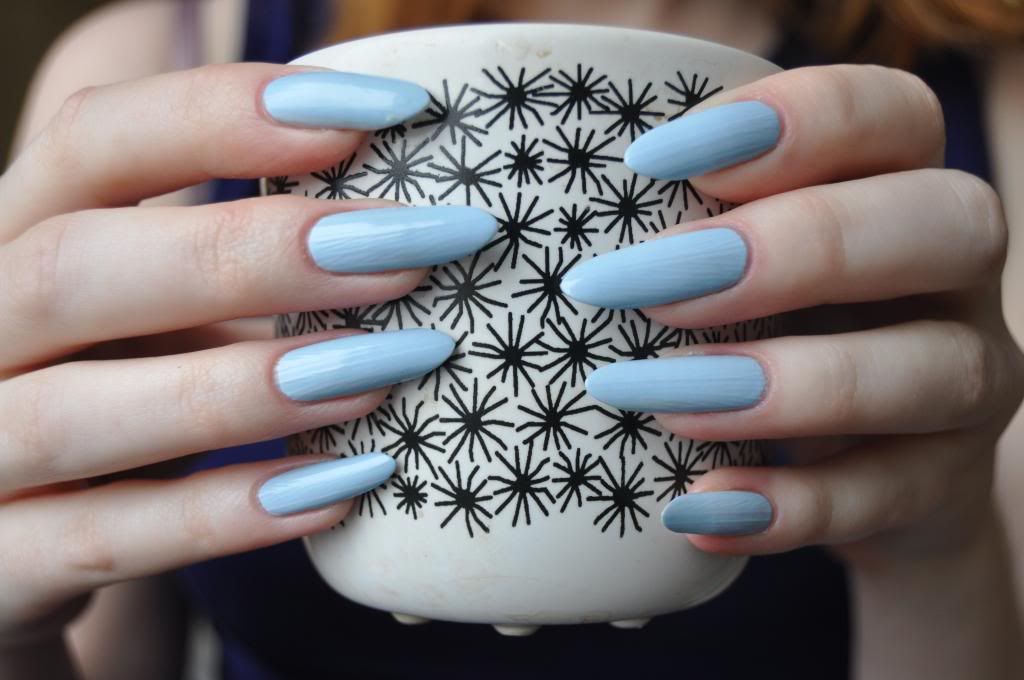 Two smooth coats. Dries lovely and glossy on its own. Quick dry time. Perfection in a bottle!!! If you've never tried an Illamasqua polish I implore you to get at least one! I haven't heard much about Caress as it's quite an old polish but for me it deserves more attention!
Check back soon for some tasty nail art ;) oooh spoilers ;P