Hey :) hope everyone's well?
So my Flossgloss order arrived this week, yay! I was so excited...like embarrassingly so...ha! But can you blame me really??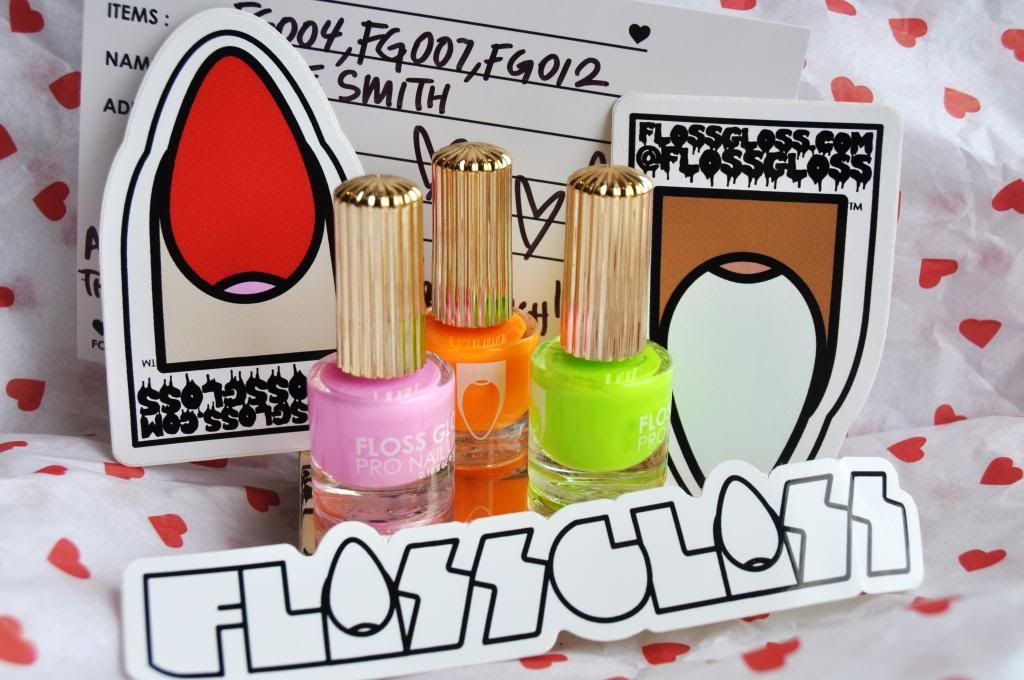 Yeah, I thought not.
PERF, Neon Nacho and Con Limon and stickers yeahhhh. It was love at first sight with all three, so much gorgeous in one place :D. I had to use Con Limon first, just look at it, it's amazing! Ha.
I used 3/4 coats over white to make sure that it was opaque and neon, the formula was a tad streaky but nothing major, it dried nice and quick, it dries kinda shiny too which is cool. I'm going to stop talking now, just look at the photos
Put yo guns up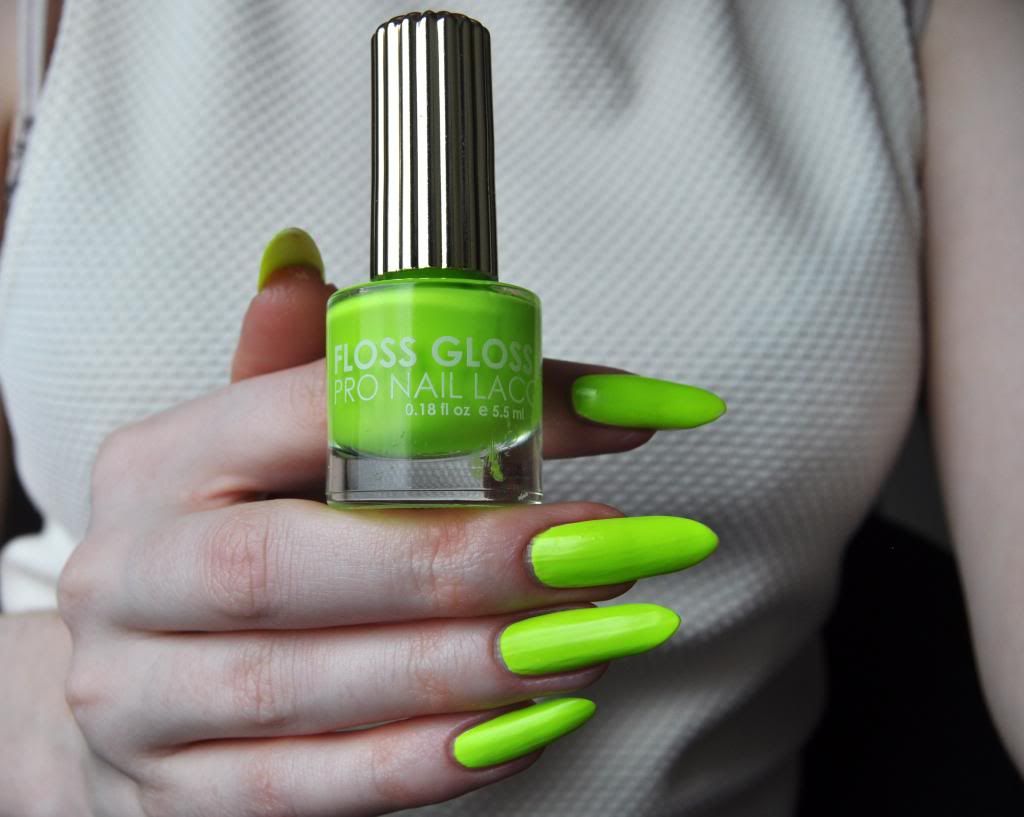 In actual love with my nails right now! Sooooo florescent, it's the perfect mix of green and yellow to make this molten, hawwwt colour. Yeah my nails are boss. Yeah I just said that.
I am currently pimping these nails out which you'll see some time soon ;) so what do you think of flossgloss?