Hey, I hope everyone is well in this cold weather!
As it is nearly december ie. CHRISTMAS I thought I'd start cracking out some wintery/christmasy nail art woohoo!
We have this little craft shop in Ipswich called Craftability and it's the most amazing place, I shouldn't really be allowed in there as I spend ages looking at all the glitters and rhinestones etc and I always end up buying things haha. At the moment I have literally zilch moola as I'm an overspending student :P yet somehow I still managed to come out of said shop with 7 tubes of glitter and one tube of blue flakes...they were all cheap though :D I had to buy them as they were perfectly wintery!
So my first official winter nail art is using one of those glitters and a new Barry M that I only just got which I should have got ages ago cos it's amazing!!
I did one coat of Barry M Silver Diamonds which I believe is a massively cheaper version of China Glaze Techno weehee, it's so gorgeous, tiny and large holo glitter mmmmm. Then I sprinkled the loose irridescent glitter over in a fade kind of way then finished off with another coat of Barry M. This was so gritty that it took 3 thick coats of topcoat to slightly smooth it out but that's because I used loose glitter. I LOOOOOVe the end result, it's so pretty and sparkly and looks like I dipped my fingers in ice :D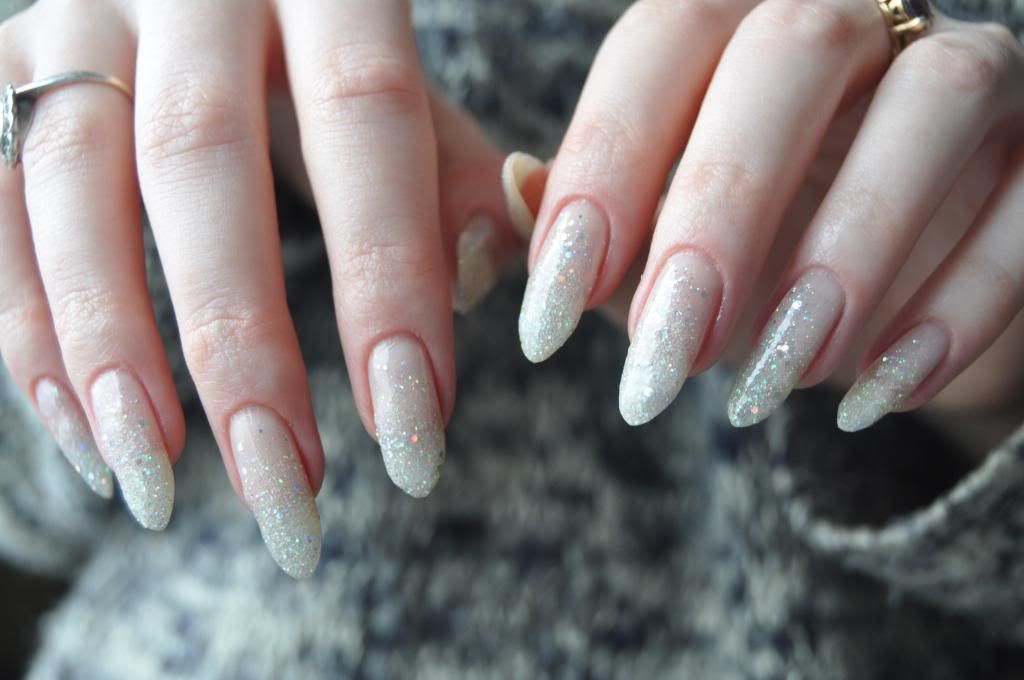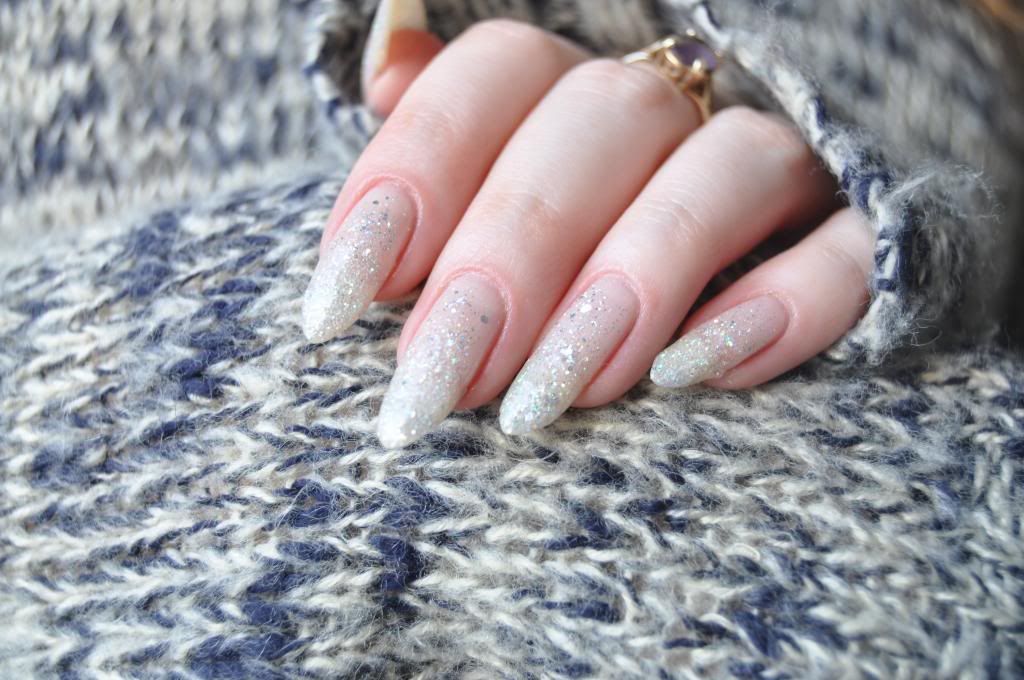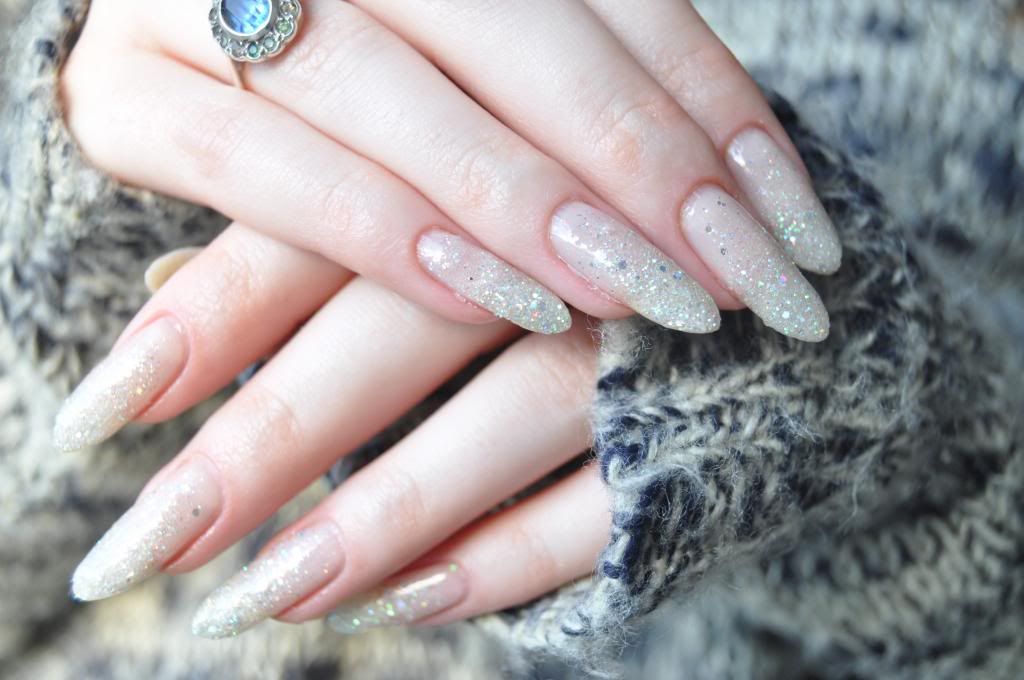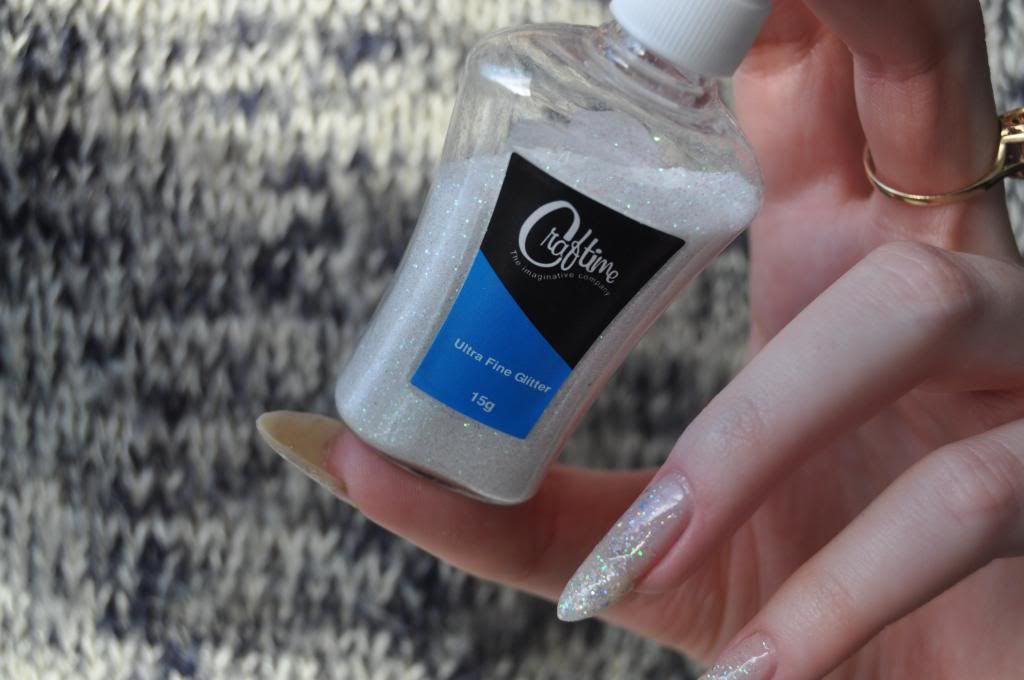 That's the glitter in question, £1.99 for the whole pot, I only used a tiny bit for this so I imagine it'll last forever!
I hope the pictures feel all icy and cold, I love this time of year so much, I'm looking forward to going home for a couple of weeks over christmas. We break up on friday 21st! And we have an essay due in :(
Seeyou sooooon!